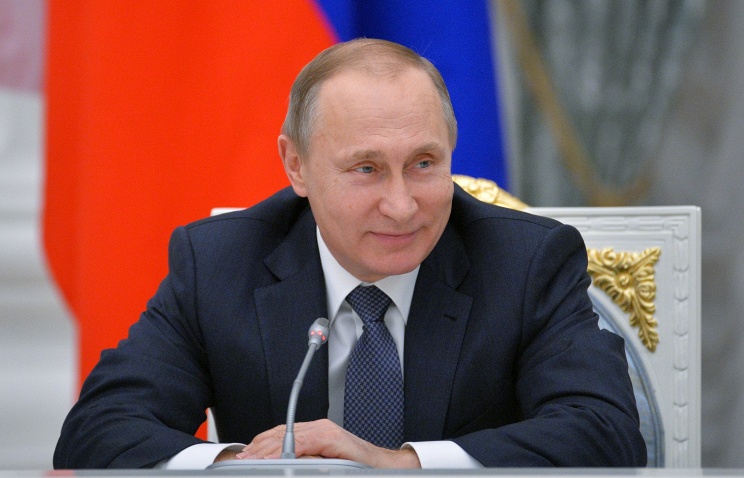 Russia will develop business freedom at home and cooperation with other countries in response to external sanctions, President Vladimir Putin said on Thursday at a meeting with big business captains.
"I've said more than once our response to external restrictions will come in the form of an expansion of business freedom, protection of property, and defense of the rights of everyone working and doing their business decently," Putin said, promising to improve the operations of the agencies of law enforcement and investigation along the way.
He also pointed out the plans to develop economic ties with other countries actively in order to broaden opportunities for Russian businesses.
"The outgoing year was a difficult time for everyone for the country as a whole, for society, for the business community, and for the authorities of all levels," Putin said. "Business will certainly adapt to new and knottier conditions," Putin said. "The main thing is our companies don't lose strategic vision of the situation. They're raising their efficiency, investing in new production premises and seeking to develop new markets."
He singled out the intense attention Russian business was paying to new technologies and to the manufacturing of value-added products. "That's truly a key factor of competitiveness both inside and outside the country," he said.
The advent of new products and presence on the global markets means a contribution to Russia's authority and prestige abroad and to the expansion of its sovereignty.
"We can see a big potential for growth and will support the our business people's ambition for leadership and success," Putin said.
He described meetings with big business captains a fair tradition and gave the assurances the government and the entrepreneurial community would act together in the interests of the country's development.