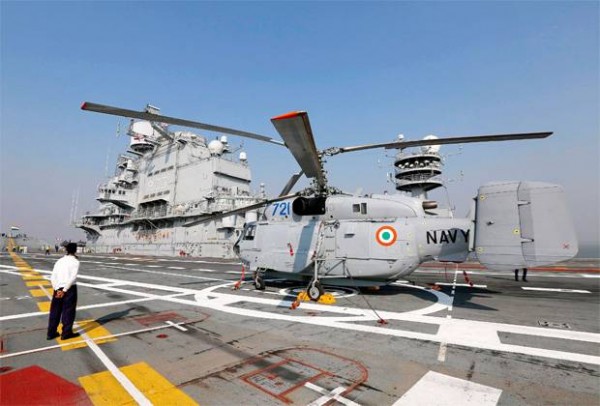 Reliance Defence has announced it has entered into a strategic partnership agreement with Russia's largest shipbuilder, United Shipbuilding Corporation (USC) and Rosoboronexport with an aim to get $10 billion worth of business in manufacturing, refitting and modernisation of surface vessels for the Indian Navy.
The agreement focuses on modernisation and re-fitting of all Russian-origin surface warships of the Indian Navy at Reliance's newly acquired facility in Pipavav.
"Our proposed partnership will constitute an important milestone in the strategic relationship between the two Countries," Chairman of Reliance Group Anil Ambani said on Thursday.
The pact will be among the many projects discussed during Indian Prime Minister Narendra Modi's bilateral talks with Russian President Vladimir Putin on Thursday.
Vice-Chairman of AlmazAntey V F Medovnikov said that "Working with Reliance Defence will help us develop new directions for both Companies to address future requirements of the Indian Armed Forces".
Reliance Defence Ltd. is a wholly owned subsidiary of Reliance Infrastructure Limited.
In Moscow on Thursday, Modi will hold talks with Putin and Russian Premier Dmitry Medvedev, following which the two sides will sign an array of cooperation agreements in energy, finance, space and defence.
India will push for joint manufacture of defense equipment and components in India under Modi's pet initiative, the ambitious "Make in India" campaign.
The Indian government last week approved the procurement of five Russian S-400 air defence systems, Russia's most advanced air and missile defence system with extraordinary reach.
The purchase of 200 Kamov 226T choppers will also be discussed during Putin-Modi talks in Moscow.