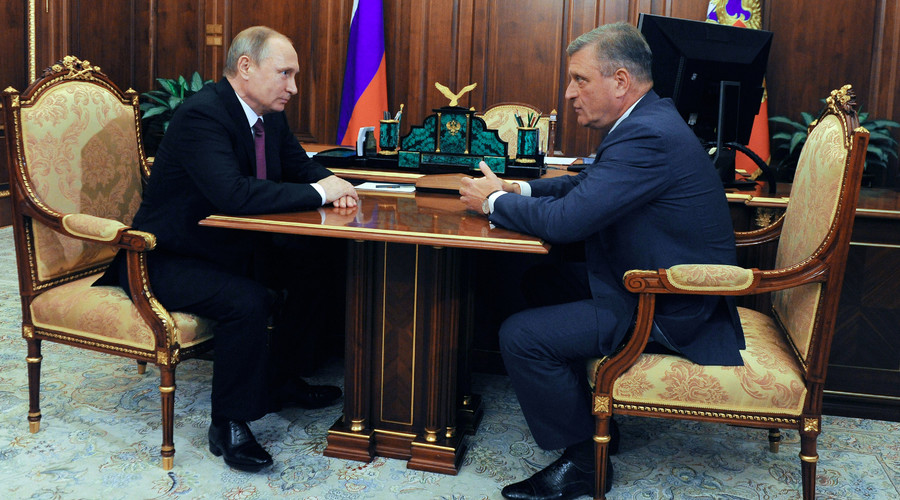 In a single day, the Russian President Vladimir Putin has replaced several governors and regional representatives, as well as one ambassador, also merging the Crimean Federal District with the larger Southern Federal District.
The order released on Thursday transforms the Crimean Federal District and the Southern Federal District into a united Southern Federal District. It expands the role of the current presidential representative for the Southern Federal District to cover the amalgamated territory.
The former representative for the Crimean Federal District, Oleg Belaventsev, was appointed to the same position in North Caucasus Federal District, replacing Sergey Melikov. Meanwhile Melikov takes up the post of first deputy head of the Russian National Guard (Rosgvardiya) – the federal law enforcement agency formed in April this year.
Senator for the Crimean Republic Sergey Tsekov told RIA Novosti that the merger was a pre-planned move, as the Crimean Federal District was created purely to allow for the smooth transition of the region into the Russian Federation.
The governor of the Russian Baltic exclave of Kaliningrad, Nikolay Tsukanov, was reassigned as representative to the Northwestern Federal District. The head of the regional branch of the Federal Security Service (FSB), Evgeny Zinishev, was appointed acting governor in Tsukanov's absence.
Former Northwestern representative Vladimir Bulavin was appointed head of the Federal Customs Service to replace Andrey Belyaninov, who resigned on Thursday after investigators searched his home as part of a major smuggling case in which Belyaninov is a witness.