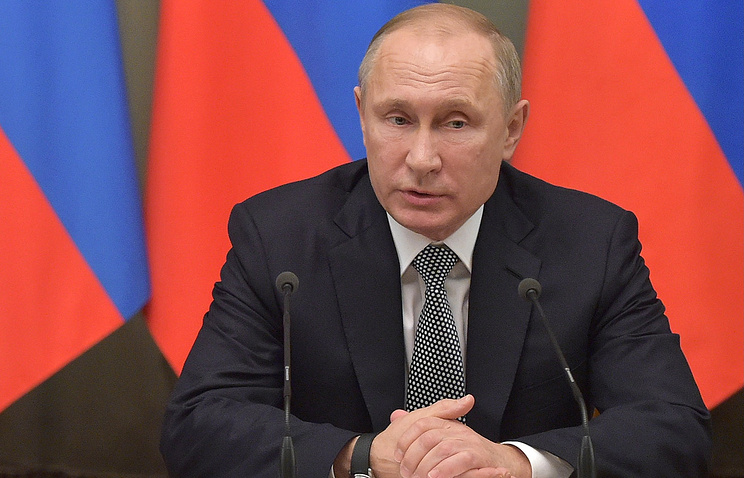 Russian President Vladimir Putin did not rule out that on the results of 2016, inflation in Russia will amount to 5.8%, which is the lowest level in a quarter century.
"In some areas, namely in macroeconomics, we have noticeable changes for the better: it is likely, and most likely that we will have the lowest inflation in 25 years," the head of state said at a cabinet meeting.
He recalled that the inflation in 2011 was 6.1%.
"This year it will be less than six, so we can already say it confidently that it can be 5.8%," Putin said.
According to him, there are "some positive changes in real sector of economy."
As an example he named "some sectors of machine-building industry, agriculture."
"All this are good prerequisites for solving the tasks the country faces in 2017," Putin said.
The head of the state urged "ensuring labor capacity growth and on this base to achieve the GDP growth, to take necessary steps for structural changes in the economy and by all means to do everything to ensure the implementation of the May decrees first of all in the social sector."
A total of 11 so-called May decrees were signed by Putin on May 7, 2012, when he was sworn in for the third presidential term. The documents defined the goals and tasks of the country's development for the following few years in the social, economic, foreign policy, demographic spheres and in the security field. Most tasks should be completed by 2018.