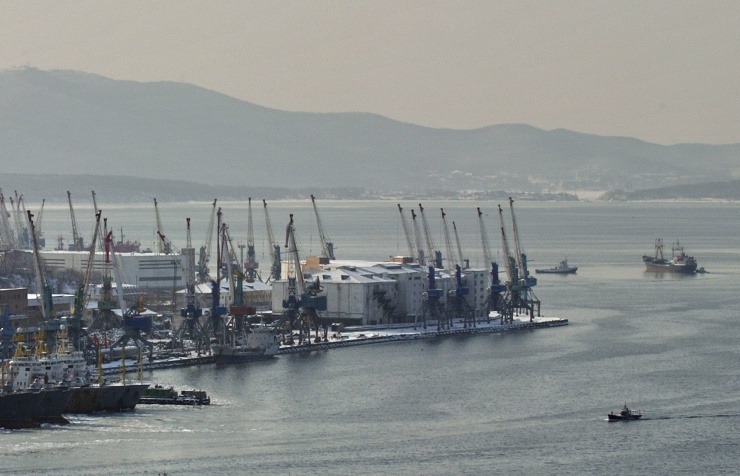 Russian President Vladimir Putin believes development of Far East ports, modernization of railways and the Northern Sea Route should become a factor of growing integration in the Asia-Pacific region. "The Far East ports, the Northern Sea Route, and modernization of our mainline railways will all contribute to greater integration with the Asia-Pacific region and create an important infrastructure link between the Asia-Pacific region and Europe," the president said in his article, which was published by the leading mass media of the APEC countries.
Russia pays special attention to developing the potential of the Far East, the head of state said. "This year, we began developing the priority development areas – economic zones offering what for Russia are unprecedented tax and other incentives," Putin said. "A special law was passed on a free port in Vladivostok. We plan to extend this status to other key ports in the Far East," the president added.
The Asia-Pacific Economic Cooperation (APEC) summit will be held on November 18-19 in the Philippines. The Russian President Vladimir Putin will not attend the summit; Prime Minister Dmitry Medvedev will represent Russia instead. According to the Kremlin spokesman Dmitry Peskov, the Russian President traditionally pays much attention to APEC summit and its agenda. Peskov noted that the evidence of that is the article written by the President focusing on APEC summit agenda and cooperation in the Asian-Pacific region in general.