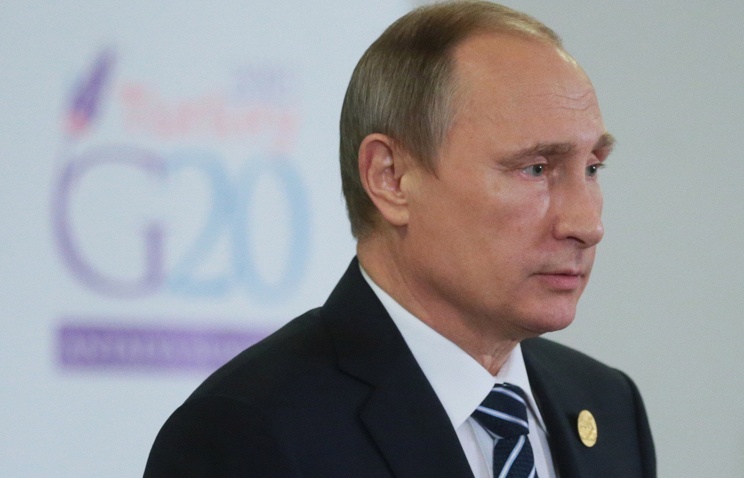 The Russian Black Sea resort of Sochi will host the Russia-ASEAN summit in 2016, President Vladimir Putin wrote in his article titled "APEC: Towards open and equal cooperation in the interests of development".
"We hope to reach mutually advantageous agreements on traditional and renewable energy sources, emergency and disaster response, food security and agriculture at the Russia-ASEAN summit next year in Sochi," the president wrote in the article published by leading APEC media.
The ASEAN founded in 1967 comprises Indonesia, Malaysia, the Philippines, Singapore, Thailand, Brunei, Cambodia, Laos, Myanmar and Vietnam. The dialogue partners for the association are Russia, Australia, India, China, New Zeeland, the USA, South Korea, Japan.
"The latest Asia-Pacific Economic Cooperation (APEC) summit will take place on November 18-19 in Manila. This year's summit takes place under the motto chosen by the Philippines presidency – Building inclusive economies, building a better world," Putin wrote. "For a long time trade has been the driving force of economic growth in the Asia-Pacific region and other parts of the world. However, as the effect of tariff liberalization started to wear off, it became clear that we need additional agreements covering services, investment, non-tariff barriers, competition policy, and subsidies. Of course, we cannot reach such agreements without complicated negotiations and mutual concessions."
According to Putin, "deeper regional economic integration offers us a possible way out of the current situation". The president noted that Russia and its close neighbours – Armenia, Belarus, Kazakhstan, and Kyrgyzstan – had taken successful steps to develop the Eurasian Economic Union (EAEU).
"Our integration project is based on the WTO's universal, transparent principles and is designed from the outset to work together with other countries and their organisations," the president wrote. "In May this year, we signed a free trade agreement between the EAEU and Vietnam. Another 40 countries are examining the possibility of signing similar agreements."
"One example of responsible and transparent partnership is the agreement to converge our EAEU project with China's Silk Road Economic Belt initiative," the president wrote. "This will allow us to resolve a number of bottlenecks in transport infrastructure and procedures for cross-border movement of goods and services. It will also give a big boost to effective integration of the Asia-Pacific economies.".