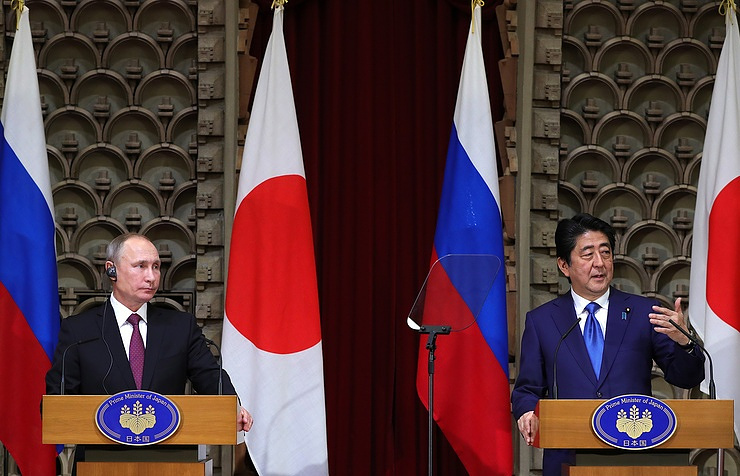 Russian President Vladimir Putin has invited Japanese investors to cooperate with Russia more actively.
"Foreign investors have a whole range of significant preferences, special conditions for launching new production, beneficial tax regimes and assistance in gaining access to infrastructure," Putin said at a plenary session of the Russian-Japanese business forum.
. "In general, the administrative and tax burden in Russia is reducing."
Russia pays great attention to keeping macroeconomic stability and the country's anti-crisis program provided support for the key sectors of industry and finances, and the authorities managed to keep unemployment and foreign debt at a low level, the president said.
Speaking about positive moments in the Russian-Japanese relations, Putin said a plan of joint work and a list of 90 priority projects in eight areas proposed by Japan's Prime Minister Shinzo Abe in Sochi was agreed this year by the intergovernmental commission. This concerns energy, industry, agriculture and healthcare sector, infrastructure, innovations, small business and humanitarian exchange.
The projects will be financed by the $1bln Russian-Japanese investment fund being set up by the Russian Direct Investment Fund and the Japan Bank for International Cooperation, Putin said. The fund will also invest in projects created as part of the plan put forward by Shinzo Abe.
The Russian president expressed hope that the Japanese business will use all possibilities in cooperation with the Eurasian Economic Union, consisting of Russia, Armenia, Belarus, Kazakhstan and Kyrgyzstan.
"There are plans to discuss at an expert-level soon the issue of creating a new free trade zone – between the EAEU and Japan," Putin said.