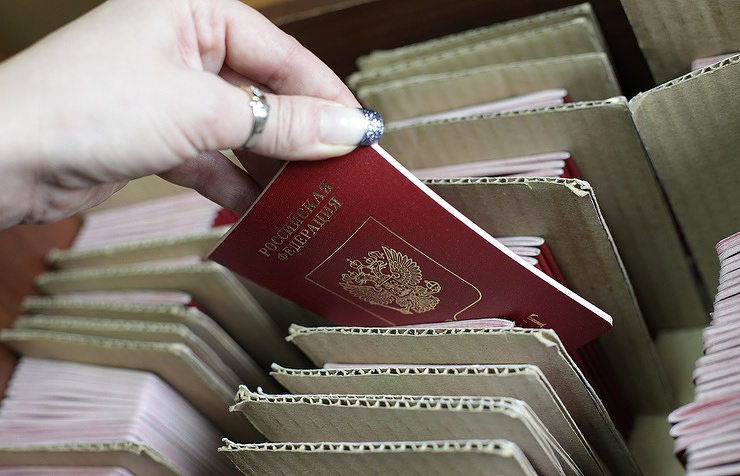 The Japanese Foreign Ministry said on Friday that it would ease visa regulations for Russians who hold regular foreign passports. The change concerns, above all, multiple-entry durable visas, which will allow Russians to visit Japan several times, a document, which the TASS bureau in Tokyo has at its disposal, said.
Japan has also extended the validity of multiple-entry visas issued to Russian entrepreneurs, cultural figures and scientists from 3 to 5 years. It is also planning to start issuing multiple-entry visas – which, in fact, has never been done before – for a period of three years to people who want to stay in Japan for no longer than 30 days at a time. These visas will also be given to tourists. Individual travelers who pay for their trips from their own pockets will no longer have to submit a guarantee letter from their Japanese hosts when applying for an entry visa.
"The easing of visa requirements will help bolster ties with Russia as well as expand personal contacts; create more convenient conditions for tourists and businessmen and will certainly increase the number of return visits," the Japanese Foreign Ministry said.
In March 2014, Japan along with a number of Western countries signed on to impose a package of anti-Russian sanctions against Moscow over the Ukraine crisis. As part of its restrictive measures, Tokyo suspended consultations with Moscow on easing the visa regulations and indefinitely put off the start of talks on three major treaties: investment cooperation, joint ventures in space exploration and prevention of dangerous military activities.
The Asahi newspaper wrote that milder visa regulations, in fact, would soften Japan's sanctions against Russia. A decision to streamline the visa regime with Russia had been made ahead of President Vladimir Putin's visit to Japan, which ends on Friday.
South Africa seeks to ease visa rules for Russia
Japan is not the only country, which wishes to ease visa regulations for Russians.
The South African government also seeks to streamline visa rules for Russian travelers whose number has been on the rise in recent years, South African Foreign Minister Maite Nkoana-Mashabane told TASS this past Tuesday.
"Russia is a BRICS (Brazil, Russia, India, China and South Africa) member. The Department of Home Affairs (DHA) last year introduced 10-year visas for senior Russian business people. We shall also encourage Russian tourist arrivals," she said.
Nkoana-Mashabane did not clarify how the entry rules could change but last year the DHA promised to cancel visas for travelers from Russia and China. A well-informed diplomatic source told TASS that the tourists might be allowed to enter South Africa without visas for no longer than 90 days starting this coming February.
According to the South African Department of International Relations and Cooperation (DIRCO), 15,000 Russian tourists visited South Africa in 2015 compared to 10,400 the year before. South Africa saw a 14.8% rise in the total number of tourists this year while the profit from their stay in the country amounted to 39.3 bln rands ($2.8 billion).
The number of foreign tourists in South Africa demonstrated a declining trend after the country had introduced stricter immigration rules in 2014 in a bid to keep illegal migrants out of the country. The domestic tourist industry estimated the annual damage at $540 million. However, later the Department of Home Affairs started simplifying the rules in a bid to strike a "balance between national security and the country's economic interests."