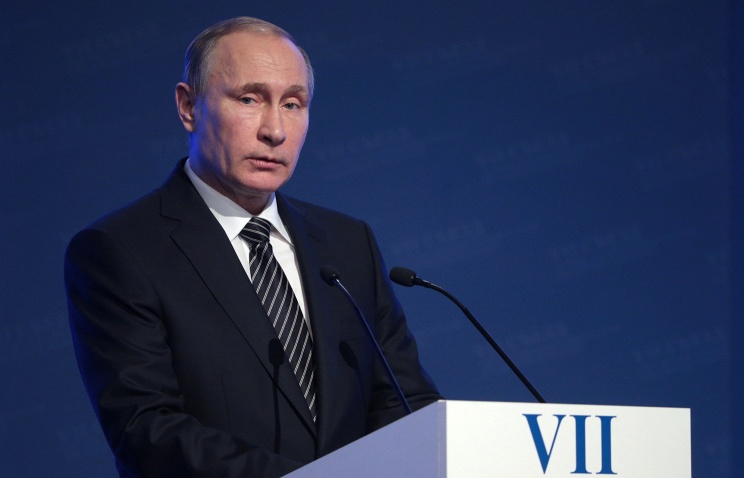 Russian trade and industry associations should play a role of an informal diplomacy tool, more actively interact with the foreign business and promote the Russian export, Russian President Vladimir Putin said on Tuesday at the congress of the Russian Chamber of Commerce and Industry.
"The Chamber of Commerce and Industry is certainly playing a highly important role at present as an informal diplomacy tool and a floor for business contacts and expansion of economic cooperation between business from different countries," the head of state said. "The potential in place should be used more actively. I would ask the Chamber of Commerce and Industry to broaden cooperation with foreign colleagues, our trade representations and regional authorities so that to jointly help the foreign business to discover Russia, create enterprises here, and invest into the Russian economy," the president said.
Furthermore, regional chambers of commerce and industry should also play a significant role "in promotion of domestic goods on international markets," the President said. Putin calls the chambers to assist the Russian Export Center. "There are a lot of small but fairly efficient and sound companies with good export potential in the regions. Their products are sometimes better than foreign counterparts in terms of price and quality. We must be proud that such products are made in Russia," Putin said.