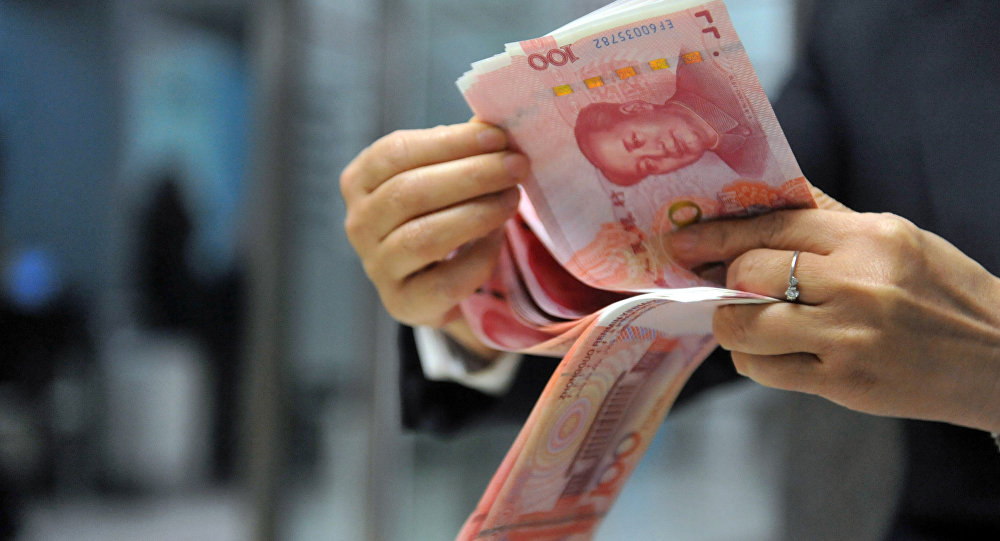 The central banks of Russia and China are looking at the possibility of issuing Russian government and corporate bonds in the Chinese national currency, the yuan, and listing them on both the Moscow and Shanghai stock exchanges, Elvira Nabiullina, Russian central bank governor, said on Monday.
"It is theoretically possible that both government bonds and corporate bonds can be nominated in Yuan, there are several different procedures, we are studying them," Nabiullina told reporters during her visit to Shanghai for a meeting of G20 finance ministers and central bank governors.
She added that the question of listing such Russian bonds on the Moscow and Shanghai stock exchanges would be studied at an expert level.
In November, the Russian Ministry of Finance announced its intention to issue one billion dollars in Chinese Yuan bonds and to list them on the Moscow Stock Exchange in 2016. Finance Minister Anton Siluanov said on Friday that the option would not be necessary if Russia manages to issue $3 billion worth of Eurobonds.