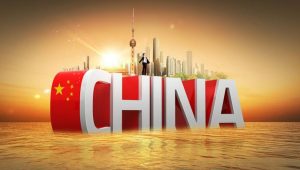 In a speech delivered on Tuesday to celebrate 40 years of China's reform and opening-up, President Xi Jinping outlined the country's massive economic achievements over the period.
In the past 40 years, China's GDP increased from 367.9 billion yuan to 82.7 trillion yuan in 2017, with an average annual growth of 9.5 percent, far more above the global average of 2.9 percent, he said.
Since the implementation of the reform and opening-up policy, China's share of global GDP has risen from 1.8 percent to 15.2 percent, generating more than 30 percent of global growth for years.
In the same period, Xi said China's goods trade soared from 20.6 billion U.S. dollars to more than four trillion U.S. dollars and the country attracted foreign direct investment worth more than two trillion U.S. dollars and invested 1.9 trillion U.S. dollars overseas.
The president said that China has become a top producer of main agricultural products, built the most complete modern industrial system and achieved many innovation breakthroughs in science and technology.
The nation has also come a long way in infrastructure development with high-speed rail, ocean liners and planes connecting different parts of the country like never before, he said.
Now China is the world's second largest economy, the biggest manufacturer, top trader of goods, and the second largest consumer of goods and recipient of foreign investment, as well as the holder of the largest foreign exchange reserves, Xi added.