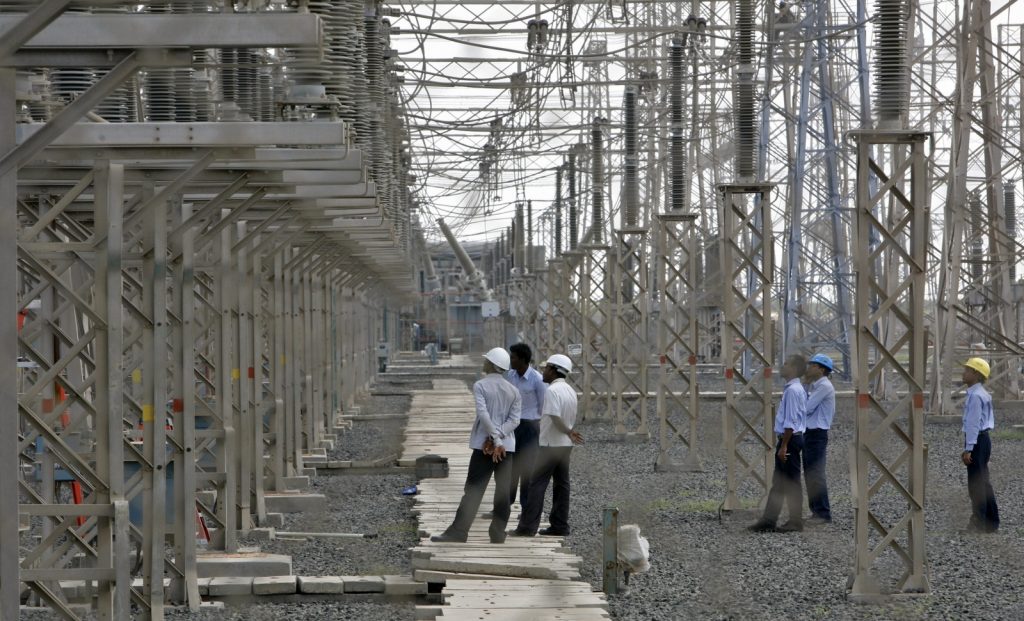 State-owned power transmission company Power Grid Corp. of India Ltd will spend Rs.1 trillion over four years to expand its network and connect areas affected by left-wing extremism, facilitating Prime Minister Narendra Modi's goals on village electrification, uninterrupted power for all and development of the North-east, said chairman and managing director I.S. Jha.
Power Grid's spending is also reshaping the electricity market as multiple transmission lines from power plants in different geographies with different cost structures to the same customer base offer more power purchasing choices for industrial consumers and distribution companies, breaking the monopoly that is natural to actors in this capital-intensive infrastructure industry.
Power Grid on Monday put into operation a 186 circuit km (ckm) 400 kilovolt (kV) transmission line from Ranchi in Jharkhand to Gaya in Bihar enabling an alternative power supply line to eastern Uttar Pradesh as well as to north-eastern states, said Jha. Power Grid already has a network connecting Gaya to Kanpur and Varanasi in Uttar Pradesh and to the North-east.
The Ranchi-Gaya transmission line passes through the hilly districts of Lohardaga, Latehar and Chatra in Jharkhand. The state police have reported left-wing extremist activities in this region.
"Having multiple supply lines will improve the quality of power. Increasingly, the role of transmission is changing from mere evacuation of power to developing the electricity market. Better availability of power and choices of purchase will attract more consumers," said Jha. In the next two years alone, the company expects to add 84,500 ckm to its existing network of 130,000 ckm.
Power Grid also has major diversification plans. It will start installing telecom towers along its transmission route, which will complement its optic-fibre cable network and generate more revenue from services to telecom companies.
The company is also planning to expand overseas by bidding for global transmission projects jointly with private players. The idea is to scale up the global presence from consultancy services at present to engineering, design, procurement and construction. Eventually, it will explore the possibility of ownership of transmission assets abroad.
In the domestic market, Power Grid will participate in auctions to be held by states for intra-state transmission projects, branching out from its core business of inter-state transmission.
State governments are expected to bid out projects with a cost of about Rs.1.5 trillion in the next few years, some of which will be in smart cities, said Jha, an electrical engineer from National Institute of Technology, Jamshedpur, who became Power Grid chairman in November.
Experts said that developing smart cities will benefit all utilities in the energy value chain. "Historically, power distribution and retail supply segment have been under invested. Developing smart cities would see organisational focus and investments into this. It will ensure reliable and quality power and better customer interface, enabling utilities to improve price realization and in financial turnaround. It also improves upstream operational efficiency in transmission," said Sambitosh Mohapatra, partner, energy utilities and mining, PwC India.
The company, in which the central government holds a 57.9% stake, reported a net profit of Rs.6,027 crore for 2015-16 on a turnover of Rs.21,281 crore, an improvement of 21% in net profit from a year ago.