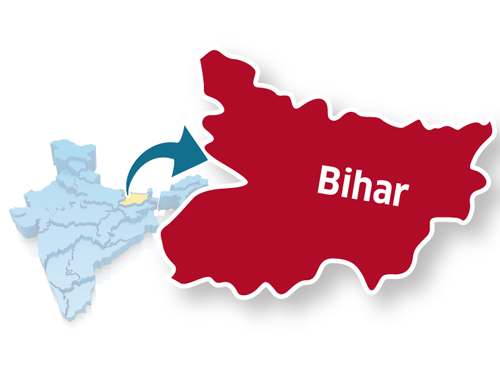 NEW DELHI: Prime Minister Narendra Modi is likely to announce Rs. 56,000-crore development package for national and state highways in election-bound Bihar during his visit to the state next week.
Mr Modi, who will address a rally scheduled in Ara district on Tuesday, is also likely to inaugurate 11 national highway projects worth around Rs. 6,200 crore for Bihar, sources said.
This would be in addition to the special package worth close to Rs. 56,000 crore for developing national and state highways in the state, they added.
Bihar, where assembly elections are expected later this year, has 4,371 km of national highways.
This will be Mr Modi's third rally in Bihar, after Muzaffarpur and Gaya, and would be attended by various other top politicians and ministers from the state.
In April, Bihar Chief Minister Nitish Kumar had attacked the Union government stating that if the Centre does not have the finance to repair national highways, which are in a poor shape, the state government could step in and do it.
"The roads about which the people of Bihar complain are mostly national highways whose maintenance is the responsibility of the Union government, which they are not doing," he had said.
Mr Modi is visiting the UAE on August 16-17, where he is expected to seek greater economic ties and reach out to the investors while promoting India as an attractive business destination.
According to industry bodies, Mr Modi's visit will help in attracting more funds from the Gulf nation into India's infrastructure sector.