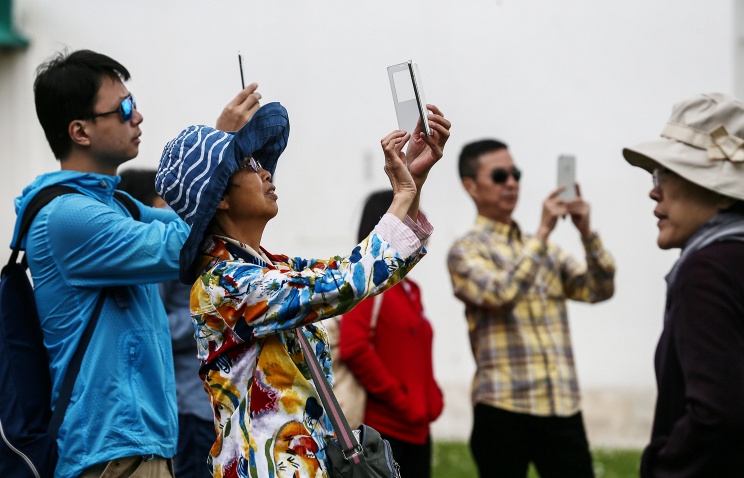 The number of Chinese tourists visiting Russia may double in 2015 and exceed 800,000, Alexander Fedin, head of the 'World Without Borders' travel association said.
"In 2014 more than 400,000 Chinese tourists visited Russia," Fedin said at an opening ceremony of Visit Russia national tourism office in Beijing. "We are expecting preliminary the tourist flow from China to double this year."
Russian national tourism agency's deputy head Sergey Korneyev said travelling to Russia is profitable for tourists due to low ruble exchange course.
"Russia has become more hospitable for Chinese guests," Korneyev said. "We are developing China Friendly program which creates comfortable atmosphere for tourists."
"We are also ready to expand the number of touristic routes," he said, adding that traveling to Russia may be combined with visiting Baltic countries or neighboring states such as Uzbekistan, which is interesting for Chinese tourists.