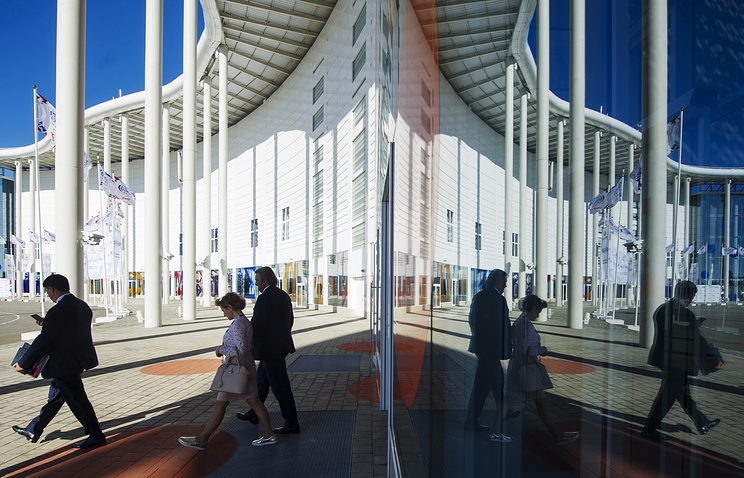 New projects aimed at economic development will be the main topic for discussions and presentations within the framework of the Russian Investment Forum, which will take place in Sochi on February 27-28, according to the press service of the forum's operator Roscongress Foundation.
"The key topic of the forum – "New projects for growth". The two-day business program currently includes 27 events," Roscongress noted. In particular, Prime Minister Dmitry Medvedev is expected to visit the forum.
The forum's program includes three thematic blocks – New Regional Policy: Opportunities for Development; Improving Business Performance: Opportunities for Growth; Projects for Life.
Russian Investment Forum in Sochi was initiated by the authorities of the Krasnodar region in 2002 to attract investment to the region, in particular in preparation for the Sochi Olympics.
Earlier, the forum was rescheduled from fall to February. According to Deputy Prime Minister Dmitry Kozak, the idea "is attractive from the viewpoint of interests of the forum's participants and the ability to employ the summer infrastructure in the winter time to the greatest possible extent."
The 15th International Investment Forum Sochi-2016, which was held on September 29 to October 2, attracted more than 4,000 experts from 43 countries. According to Kozak, 215 agreements totally worth 704 bln rubles ($11.1 bln) were made at the forum. TASS was a general media partner and official photo hosting provider for the Sochi International Investment Forum 2016.