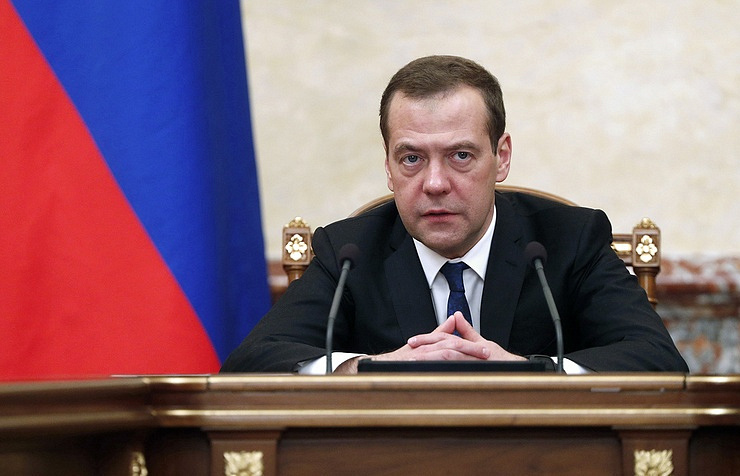 Russian Prime Minister Dmitry Medvedev will speak at a plenary session of the eighth Gaidar Forum that opens on Thursday at the Russian Presidential Academy of National Economy and Public Administration and will meet with representatives of expert community, the press service of the Russian government said.
According to the press service, the forum will be attended by First Deputy Prime Minister Igor Shuvalov, Prime Minister Olga Golodets, Minister of Economic Development Maxim Oreshkin, Minister of Finance Anton Siluanov, minister for the affairs of the North Caucasus Lev Kuznetsov, Minister of Communications Nikolai Nikiforov, Minister of Health Veronika Skvortsova, Minister of Labor Maxim Topilin, leading Russian and international experts, and businessmen.
"The Gaidar Forum is generally titled Russia and the World, but each year we choose a narrower area depending on the current situation in the country. After heated debates, this year decided that the forum's topic will be the problem of the choice of priorities. The world is about to shape a post-crisis layout, a new post-crisis reality and it is experts' job at such points in history to choose priorities," Vladimir Mau, the Academy's rector, said.
This year, the forum is expected to be attended by 13,000 participants. About 1,300 journalists have been accredited to it.
"It is expected that about twenty governors and a number of Russian government members will take part. Foreign guests will include two former presidents of Finland and the Czech Republic, and five former prime ministers. Apart from that, representatives from central banks of a number of states are expected to attend the forum," Mau said.
The Gaidai Forum, an annual international economy-related conference and one of Russia's biggest such events, has been held since 2010. It was established in memory of Egor Gaidar, a Russian economist and ideologist of reforms of the early 1990s.
The forum's organizers are the Russian Presidential Academy of National Economy and Public Administration, the Egor Gaidar Institute of Economic Policy (known as Institute of Transition Period Economy before 2010) and the Association of Russian Innovation Regions. The organizing committee in chaired by Russian First Deputy Prime Minister Igor Shuvalov.