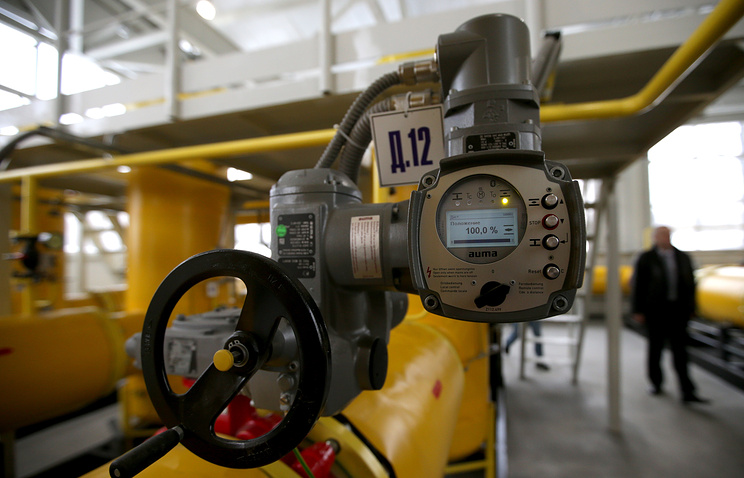 Consumption of Russian gas among potential importers of gas, that will be supplied via the Turkish Stream pipeline to South Eastern Europe, has grown in 2016, Gazprom said in a statement on Wednesday.
"The growing demand for Russian gas in Southeast Europe, which is the target region for the Turkish Stream pipeline clearly shows that the project is well-considered and timely step, important for meeting energy needs of these countries," the gas giant said in the statement.
In comparison with 2015, volumes of gas purchases grew in particular in Italy by 1.1% to 24.7 bln cubic meters, in Bulgaria by 2.1% to 3.18 bln cubic meters, in Greece by 35% to 2.68 bln cubic meters, in Serbia by 4.3% to 1.75 bln cubic meters.
Gas purchases by Romania soared by 740% to 1.48 bln cubic meters, Croatia increased purchases by 54.8% to 0.76 bln cubic meters, Macedonia – by 56.5% to 0.21 bln cubic meters.
The Russian authorities announced the Turkish Stream in December 2014 to replace the South Stream gas pipeline project. It was planned that the offshore section of the Turkish Stream gas pipeline would comprise four stretches with a capacity of 15.75 billion cubic meters each.
However, the negotiations on the project were subsequently suspended, including due to the crisis in bilateral relations. After talks held between Turkish President Tayyip Erdogan and Russian leader Vladimir Putin in St. Petersburg in August 2016, a decision was made to resume the project, set up a working group and prepare a roadmap.
The Turkish Stream project provides for construction of a gas pipeline across the Black Sea to the European part of Turkey and then to the border with Greece. The pipeline's offshore section is expected to equal about 910 km and its overland segment on the Turkish territory 180 km. The project is estimated at 11.4 bln euro. Gas deliveries via the first line of the gas pipeline are designed wholly to meet the requirements of the growing Turkish market.