New Delhi: Prime Minister Narendra Modi on Monday urged G-20 nations to eliminate safe havens for economic offenders, unconditionally extradite money launderers and end excessive banking secrecy.
In his speech at the G-20 Summit in Hangzhou in eastern China, Modi underlined that fighting corruption and black money was central to effective financial governance.
To achieve that, he said, "we need to act to eliminate safe havens for economic offenders, track down and unconditionally extradite money launderers and break down the web of complex international regulations and excessive banking secrecy that hide the corrupt and their deeds".
The comments were made during an intervention on the second day of the summit that groups together the world's major and emerging economies.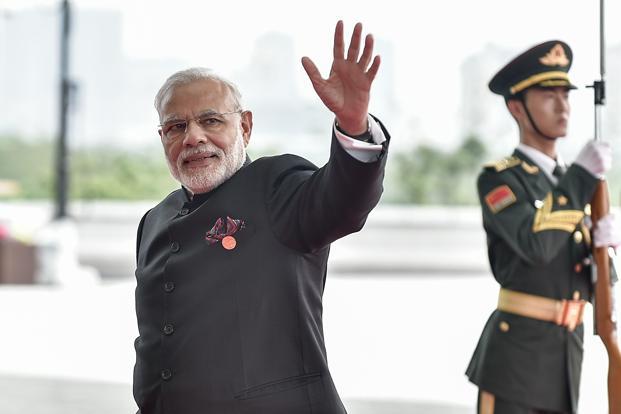 Countries under the aegis of the Organisation for Economic Cooperation and Development have been working towards adopting automatic exchange of information standards as well as moving towards base erosion and profit shifting (BEPS) norms to curb black money and check tax evasion.
However, adoption remains slow as countries have had to strike a balancing act between pleasing their domestic constituency and moving to these international standards.
India, however, remains one of the strong advocates and early adopters of these norms as it looks to plug gaps allowing tax evasion and avoidance. The ruling National Democratic Alliance (NDA) made bringing back black money stashed in foreign bank accounts a key plank of the 2014 general election.
In his remarks, Modi said a stable global economic and financial system is imperative for growth as it promotes inclusive and sustainable growth.
He called for strengthening of the global financial safety net. "We need a regular dialogue between the IMF (International Monetary Fund), Regional Financial Arrangements and Bilateral Swap Arrangements. Important mechanisms like financial stability board should stick to their core mandate," Indian foreign ministry spokesman Vikas Swarup quoted the Prime Minister as saying in a series of Twitter posts.
"IMF should remain a quota-based institution and not depend on borrowed resources," said Modi, emphasizing that the "long-delayed 15th General Review of Quotas must be completed by 2017 Annual Meetings".
Modi added that India needs energy to support its development. A "balanced mix of nuclear, renewal energy and fossil fuels are at the core of our policy".
The Prime Minister made another intervention on 'Robust International Trade and Investment', where he said the "global trade is at a crossroads", PTI reported. He said the vision of a "transparent, equitable, non-discriminatory, open, inclusive and rule-based global trading architecture should underpin collective efforts".
Modi urged G-20 member-states to fully implement the Bali and Nairobi ministerial decisions to facilitate trade. The Nairobi decision builds on the earlier 2013 Bali Ministerial Decision on preferential rules. It includes ministerial decisions on agriculture, covering a special safeguard mechanism for developing countries to counter surges in the import of farm items.
"Global trading regime must respond to needs and priorities of developing nations. Global value chains must provide them level playing field… India's priority is to work towards Trade Facilitation Agreement for Services," Modi said.
"G-20 needs to act to stimulate investment flows. Transformed and liberalized investment regime has put India among top host nations for FDI (foreign direct investment)," the Prime Minister said.
He ended his intervention saying global investment principles should abstain from being prescriptive. "Countries need policy space depending on national circumstances and development focus," he said.
In his concluding remarks, Modi slammed Pakistan for spreading "agents of terror" in South Asia.
"There are some nations that use it (terrorism) as an instrument of state policy," Modi said without naming Pakistan. "Indeed one single nation in South Asia is spreading these agents of terror in the countries of our region. India has a policy of zero tolerance towards terrorism. Because anything less than that is not enough.
"For us a terrorist is a terrorist," Modi said.
India accuses Pakistan of fomenting an Islamist insurgency in Kashmir—a charge Pakistan denies. Pakistan admits to supporting what it calls a freedom struggle in Kashmir.