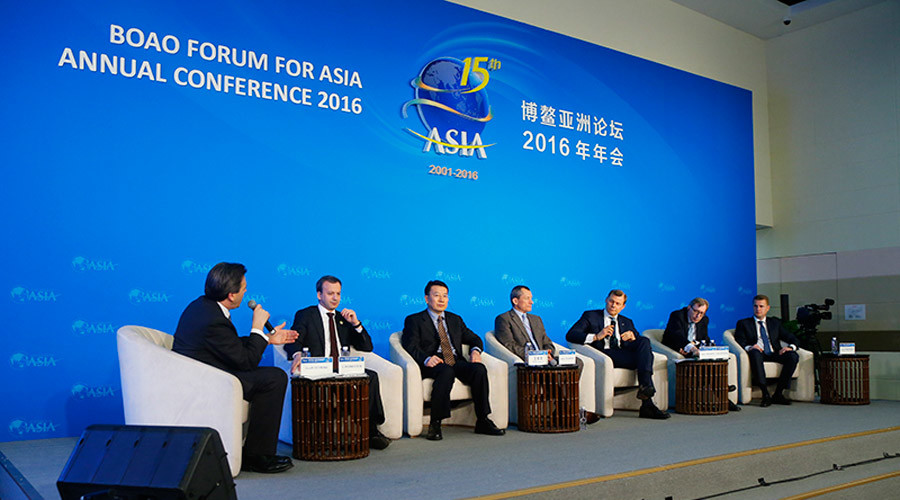 A St. Petersburg Economic Forum (SPIEF) panel session on developing Russia-China ties has taken place on the sidelines of the Boao Forum for Asia.
Known as "Asian Davos", the economic forum has been held annually in China's Hainan province since 2001.
The delegates from Russia and China discussed development of domestic production and business opportunities at a time of digital revolution. They examined new approaches to organizing joint projects. Special attention was paid to the issue of developing potential in Russia and China's innovative and entrepreneurial sectors.
"In order to be able to compete with foreign products inside Russia, we need to do so outside Russia as well; otherwise this would not be open competition, as our business is constrained by barriers raised on other markets," said Russia's Deputy Prime Minister Arkady Dvorkovich.
According to Dvorkovich, the cost of some merchandise in Russia is lower than in China. Higher productivity requires investment and better management apart from openness and competition.
China is Russia's leading trade and economic partner. Trade between the countries reached $50 billion in the first nine months of 2015. Russian exports to China averaged $24.8 billion while imports stood at $25.2 billion. Russia's key exports are mineral fuels, oil and oil products, timber, non-ferrous metals, chemical products and ore.
Commenting on the event, Russian presidential advisor and SPIEF organizer Anton Kobyakov said it led to a number of agreements on further fostering partnership with the Chinese representatives.
"We expect the Chinese delegation to be widely represented at our country's major economic forums. Our Chinese colleagues are showing a great deal of activity and interest in these events," Kobyakov said.