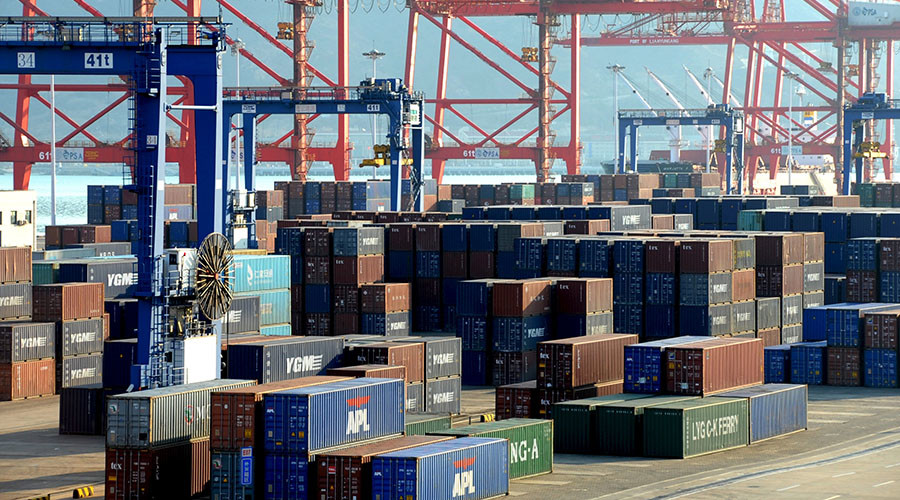 Aleksey Mordashov, the billionaire shareholder of Russian steel giant Severstal, has told RT that Asia is a "natural" trading partner for Russia, while calling for the "politically driven" Western sanctions against Russia to be scrapped.
"The Asian Pacific region is critically important for the Russian economy because of its size and geographical proximity – we already have a relationship with this region, but there is potential for growth," Mordashov, whose fortune is estimated at $12.4 billion, said in an interview on the sidelines of a Moscow forum dedicated to developing Asian trade ties.
"We should pay particular attention to the creation of the Trans-Pacific Partnership (TPP) – it is a mega union, and mega free trade zone, and potential partner. We should also look to secure preferential trade conditions for Russian businesses."
Signed last month, the agreement comprises 12 countries, including the US and Japan, that are responsible for almost 30 percent of the world's GDP.
The 50-year-old Mordashov, who leads the WTO integration committee at the Russian Union of Industrialists and Entrepreneurs, admitted that Russia "doesn't have many joint projects so far" with TPP members, though he noted that it was building a power plant in Vietnam, a member of the union.
The steel tycoon noted, however, that the continuing sanctions from the EU, US, and other Western states, mean that Russia "needs our Asian partners."
Mordashov lamented that the trade sanctions, imposed in 2014 following Crimea's ascension to Russia and the outbreak of the civil war in eastern Ukraine, have introduced "politically driven trade distortions" and "additional anxiety and unpredictability" in Russia's economy. Mordashov has echoed other Russian businessmen and politicians in calling for them to be relaxed. At the same time, the industrialist said that most of Russia's recent underperformance is not the result of political maneuvers, but a drop in energy prices, and said that a better trade relationship with Asia could lessen its dependence on oil and gas.