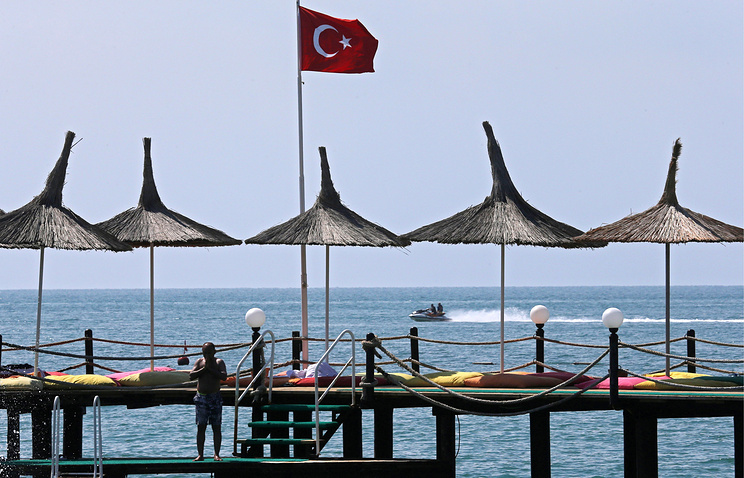 More than 30,000 tourists from the Russian Federation flew to Turkey's Antalya in the first 12 days after resumption of charter flights between the countries, the Association of Tour Operators (ATOR) reported Monday with reference to Turkish media.
"In the period from 2 to 14 September, in the first 12 days after resumption of charter flights to Turkey almost 31,000 Russian tourists flew to Antalya. The airport expects at least 550 charter flights from Russia to bring another 100,000 Russians by the end of October," the report said.
According to ATOR, as of September 14, Antalya airport received 239 charter flights from Russia.
On August 28, Russia's Prime Minister Dmitry Medvedev signed a decree lifting the ban for chartered flights between Russia and Turkey.
Russia's air communication with Turkey had been closed since late October 2015 after a Turkish fighter jet shot down a Russian Su-24 bomber, which was on an anti-terror mission over the Syrian skies. In response, Russia imposed a number of restrictions on goods and services from Turkey.
In August 2016, after the Turkish president brought his apologies for the downed Russian bomber and after the talks between the leaders of Russia and Turkey, both sides made a decision to start restoring bilateral relations. After the study of security issues at Turkish airports, the Russian Transport ministry's experts sent a relevant report to the government.