RATING agency Moody's seem to be willing to cut South Africa some slack as they once again review the country's investment grade status over the next few months.
Clearly, the very sober way in which Pravin Gordhan – and others in Cabinet – have  grasped the severity of a potential downgrade has assisted Moody's in realistically assessing prospects for recovery.
Rating agencies now have huge impact on countries they assess, which poses an internal dilemma to themselves.
In understanding their influence on millions of ordinary citizens, an agency like Moody's is confronted with an existential dilemma – if it downgrades a nation, it retards that country from making the necessary economic progress to uplift the lives of its citizens.
Moody's (and Standard and Poor's and Fitch) therefore face a 'catch-22' in their modus operandi – clearly they wish to see a country avoid a downgrade, yet by lowering the investment grade level, they themselves contribute to economic hardship and suffering by further exacerbating stalling growth.
In the South African case, if you desire rising GDP levels – as Moody's say they do – any downgrade would simply lead to the opposite as capital flight, a weak currency and investor sentiment take a severe beating. For this reason, a considered approach seems to be their current option – and it is to be welcomed.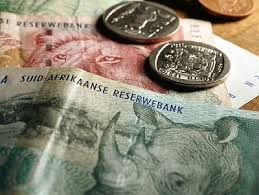 And it's here that Moody's (and the others) can play a role as a global watchdog, looking down on Pretoria constantly as it moves to three annual updates on our domestic position. Such close scrutiny of our political economy bears out the heightened importance of rating agencies – and their ability to influence domestic policy and deeds more than ever before.
To South Africa's credit, the Gordhan-ites in cabinet have largely welcomed the watchdog role of the rating agencies. Unlike PW Botha in the early 1980s, who wagged his finger at the outside world as pressures on the apartheid state mounted, Gordhan and his allies have sought to justify the urgency for policy and performance reform on the back of what the rating agencies are suggesting.
There has been precious little – if any – public dissent from Cabinet over the many demands that touch on some very deep ideological fissures within the ruling alliance. Indeed, this is a positive for a country on the economic ropes as it attempts to claw back growth, credibility and economic integrity.
In addition, Gordhan can use the macro framework outlined by Moody's as ammunition in his own fight against factionalised institutions of the state, who act as obstructionist to his own tenure as finance minister.
The more Gordhan can show success with the rating agencies, the greater strength he has to withstand any political onslaught against him – and the better it all is for both domestic and foreign investor sentiment, which views a positive relationship as an essential precursor to economic stabilisation and possible revival.
Political risk remains at heightened levels
So South Africa enters a phase in which it is now on a short leash, given Moody's repeated reviews of the state of our nation. And the reward for better governance – staving off the downgrade – is important to boost those pragmatists like Gordhan who remain politically fragile.
Clearly, though, political risk remains at heightened levels. Public battles between Gordhan and Eskom, South African Airways and even Denel are an important fillip to show how serious (and brave) the finance minister is in tackling deficiencies. Any reversal of this through politically inspired efforts to oust Gordhan will be quickly punished.
There is now a positive, yet symbiotic relationship between Gordhan and his supporters and Moody's that should not be broken for short-term political ends.
For all of this, South Africa still treads water. While it might stave off a downgrade this year, deep-rooted political factionalism, leadership weakness and an increasingly dysfunctional governing alliance continue to perpetuate policy inertia.
There are therefore two battles under way in our political economy. Keeping the doors to affordable capital open through doing just enough to placate the rating agencies is priority number one. But it's simply not enough.
Ultimately, you can't just put a Band-Aid on flagging growth rates of an expected 0.2% GDP when your population grows at 1.7% per annum. You can't just hold your head above water when 8.9 million South Africans are unemployed with little sign of a lowering of this figure.
And, when the national airline loses R5.5bn of taxpayers' money in the last year alone, you can't succeed by rewarding the incumbent chairperson with a longer spell at the helm.
Should Moody's hold our ratings firm, there might be a sigh of relief at Christmas.
But it really begs the question: is this all good news – or just a reprieve as the core political issues of rebooting the economy through new and pragmatic policies remain elusive to a government at war with itself over leadership and policy issues?
Still, in our current tense atmosphere, victories are few. Let's hope that by November we can indeed claim stability in our investment grade as a small step towards something more meaningful. Moody's can offer us a window of opportunity to build on ratings stability. Let's not forgo this one.