Cape Town – Moody's Investor Service said on Wednesday Finance Minister Pravin Gordhan's planned tax increases in his 2016 Budget Speech were well targeted, given the weak economic backdrop.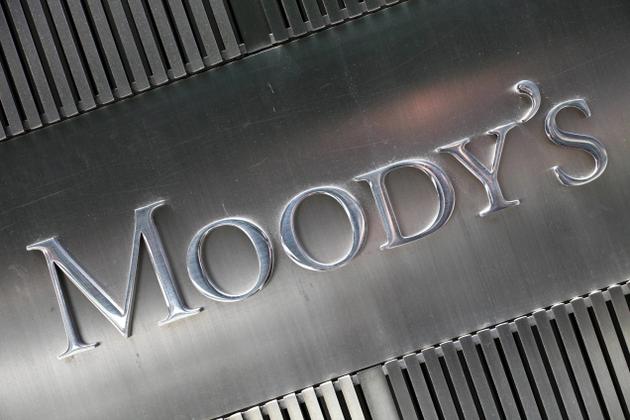 The New York-based rating agency was, however, concerned that the specific revenue measures that will accomplish the smaller deficits predicted for 2017/18 and 2018/19 have not yet been identified.
Moody's also said Treasury's revised growth forecasts of 0.9% and 1.7% are still slightly more optimistic than its own predictions of 0.5% for 2016 and 1.5% for 2017.
The measures Gordhan announced in his Budget Speech included a reduction in the expenditure ceiling of R25bn, shrinking the budget deficit to 3.2% in the current year, stabilising debt at 46.2% and curbing the public wage bill, which increased far in excess of inflation last year.
The tax increases he announced were largely aimed at wealthy individuals through increases in capital gains tax and transfer duties on the sale of properties above R10m, while low- and middle-income earners received some good news in the form of zero increases in the personal income tax rate.
Tax brackets for these earners were also adjusted upwards to compensate for the impact of inflation. 
"In our opinion the budget aims at delivering faster fiscal consolidation in part by cutting the large civil servant wage bill while preserving growth-supporting capital spending," said Moody's senior vice-president Kristin Lindow.
Moody's' comments come as South Africa tries to allay the fears of jittery investors and ward off a possible downgrade to junk status.
The rand started weakening 20 minutes into Gordhan's speech, leading commentators to say investors were unhappy with the budget. However, it emerged that Moody's downgrade of Brazil to junk status was the main reason for the rand rout. The unit lost more than 2.5% of its value against the dollar to R15.62, from R15.23 before Gordhan delivered his Budget Speech.
The currency consolidated at around R16.20/$ in overnight trade in New York.
The reasons for Brazil's downgrade seemed frighteningly similar to the situation in South Africa.
Moody's said the downgrade of Brazil's issuer and bond ratings to Ba2 and change of outlook to negative was driven by:
1.The prospect of further deterioration in Brazil's debt metrics in a low growth environment, with the government's debt likely to exceed 80% of GDP within three years; and
2. The challenging political dynamics, which will continue to complicate the authorities' fiscal consolidation efforts and delay structural reforms.
"The negative outlook reflects the view that risks are skewed toward an even slower consolidation and recovery, or further shocks emerging, which creates uncertainty over the magnitude of deterioration of Brazil's debt profile over the rating horizon," Moody's said in a statement on its website.
Although most commentators saw Gordhan's budget as consumer-friendly and making the right noises on loss-making state-owned enterprises, there were those who thought he failed to do enough to convince the ratings agencies.
Mark Joffe, CEO of Global Credit Ratings, said the Budget Speech showed a pragmatic approach by Gordhan against a backdrop of subdued economic growth, twin deficits and a rising trend of government debt to gross domestic product.
The Democratic Alliance said Gordhan did not do enough to avoid a sovereign ratings downgrade in South Africa.
The opposition party's shadow minister of finance, David Maynier, said in a statement that rating agencies are monitoring several "risk areas" including economic growth, fiscal consolidation and the finances of state-owned enterprises. Measures to boost economic growth and create jobs in particular were lacking in the budget, he said.
Maynier believes Gordhan fell short of his commitment to fiscal consolidation and instead introduced a mix of revenue raising measures, totalling R18.1bn. But there were no additional expenditure cuts in 2016/17. The result is a fiscal deficit of R139bn or 3.2% of GDP, which will be reduced over the medium term to 2.4% of GDP by 2018/19.
"Moreover, debt services costs have skyrocketed and are projected to be R147.7bn in 2016/17, R161.9bn in 2017/18 and R178.6bn in 2018/19.
"We were disappointed that instead of tax increases, the minister did not announce other revenue-raising measures such as the sale of non-strategic state assets, which could have raised billions in revenue.
"Also disappointing was that the minister did not announce real spending cuts, including reducing the size of President Jacob Zuma's bloated cabinet, which could save up to R4.7bn," Maynier said.
The key question remains "was it enough to prevent a further sovereign downgrade?" asked Joffe.
In early morning trade on Thursday, the rand was trading at R15.62 to the dollar.