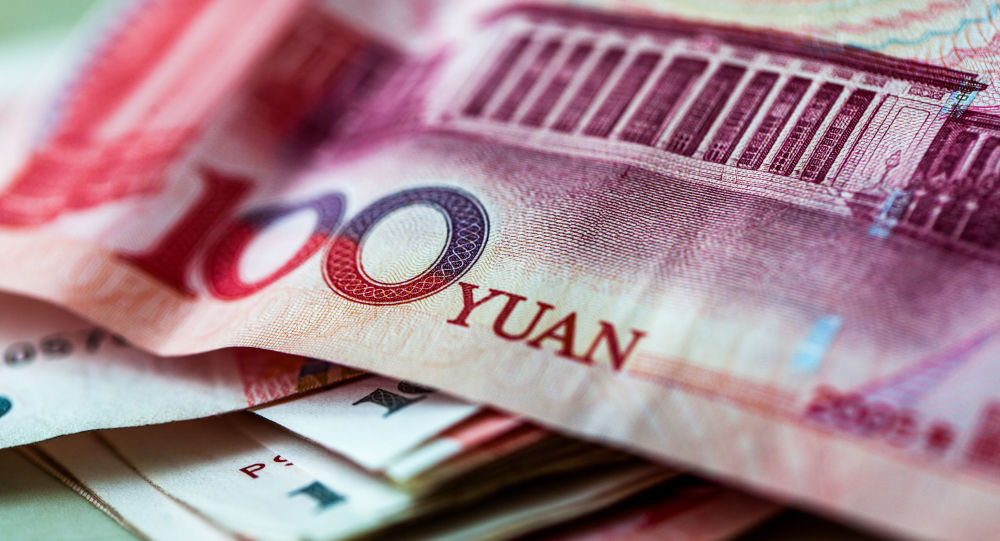 U.S. experts said China's official gross domestic product (GDP) data is consistent with the overall strength in the world's second largest economy and remains a useful and reliable indicator of the country's economic growth.
In a research analysis published last week, Jun Nie, a senior economist with the Federal Reserve Bank of Kansas City, said he constructed an alternative measure of China's real GDP growth, which aligned well with China's official GDP figures released by the National Bureau of Statistics (NBS).
"My research mainly examines one important aspect of the data, consistence. To me, this is also where much of skepticism of Chinese GDP data lies," Nie told Xinhua in a recent interview.
"In particular, one popular skepticism among market participants on China's GDP growth number is that the headline number appears inconsistent with some sectoral measures," he said, referring to the example cited by skeptics that China's electricity usage has grown much slower than before while official GDP growth has slowed only gradually.
"Focusing on just one area may not be able to capture the overall strength of the Chinese economy," Nie argued. "The economic structure in China is experiencing some changes — some traditional sectors may have slowed, but some new areas may be growing relatively faster than before."
Nicholas Lardy, a senior fellow at the Peterson Institute for International Economics and a leading expert on China's economy, echoed Nie's views, saying that the pessimistic narratives about China's economy "focus excessively on China's industrial sector", where growth has been moderating for six years.
"Little noticed is the fact that services have become the major driver of China's economic growth and now account for over half of the GDP," Lardy said Tuesday in a research analysis of reality check on China.
He added that the ultra-bearish view on China's economy is not consistent with the strong growth of wages, household disposable income, airline and rail passenger traffic, and other indicators of strong service sector growth.
Therefore, it's important to provide a comprehensive view by taking into consideration measures covering different sectors, Nie said.
The alternative model built by Nie to measure China's GDP growth uses a series of data that capture the strength of key sectors of the Chinese economy, including indicators on manufacturing activity, consumer spending, the real estate sector, and the service sector.
Despite some possible changes in different sectors, "My analysis shows the Chinese GDP growth figure is consistent with the overall strength in the economy as captured by a wide range of indicators from both the official source and the market source," Nie said.
China's economy, facing notable downward pressures amid a difficult economic overhaul, grew 6.9 percent year on year in 2015, the slowest annual expansion in a quarter of a century but still enviable by global standards.
China's economic growth rate target has been set at 6.5 percent to 7 percent in 2016, with an average annual growth rate of at least 6.5 percent through 2020, Premier Li Keqiangsaid Saturday when presenting the government work report to an annual parliamentary session.
This year's target is aligned with China's goal of completing the building of a moderately prosperous society in all respects, and takes into consideration the need to advance structural reform, Li said.
"From the GDP growth perspective, my research shows the overall GDP growth has slowed somewhat, but remains stable," Nie said, adding that the fundamentals of China's economy remain solid with robust consumption growth.
"I think the basic numbers (economic data) are pretty good, they are indicating the broad trends," David Dollar, a senior fellow at the Brookings Institution, shared similar views.
"Probably when China's economy slows down, the GDP data may slightly overstate what's really happening, but I certainly think … the data are basically good enough to tell us what's going on," Dollar told Xinhua.
Xu Xianchun, deputy head of the NBS, said in January that China has adopted the Special Data Dissemination Standards (SDDS) system, which was created by the International Monetary Fund (IMF), since October 2015 to improve data transparency.
China's practice is in line with international standards and its data is accepted by international organizations including the United Nations, the World Bank and the IMF, Xu said.
To help market participants better understand new developments in China's economy, Nie said it's important for China to construct good measures on the strength of the service sector as it represents a fast-growing area.
"In my analysis, I have used two commonly used measures of services, the PMI non-manufacturing index from China's National Bureau of Statistics and Caixin PMI services index, but I think more work needs to be done in this area," he said.
Regarding China's growth outlook over the next few years, Nie believed it highly depends on how successful China shifts from an investment-driven economy to a more consumption-driven economy.
"If growth in expanding areas such as services more than offset the slowing areas such as manufacturing, it is possible to see a stable growth path during the transition," Nie said.
Lardy also believed the service sector will likely continue to drive China's economic growth and help avoid a "hard landing" in the next couple of years.
He hoped that the Chinese leadership will use this opportunity to deleverage its highly indebted firms and implement the economic reform agenda that the Communist Party of China outlined more than two years ago.
"That is the most realistic basis for sustaining growth and moving China ultimately into the ranks of the high-income countries," Lardy said.