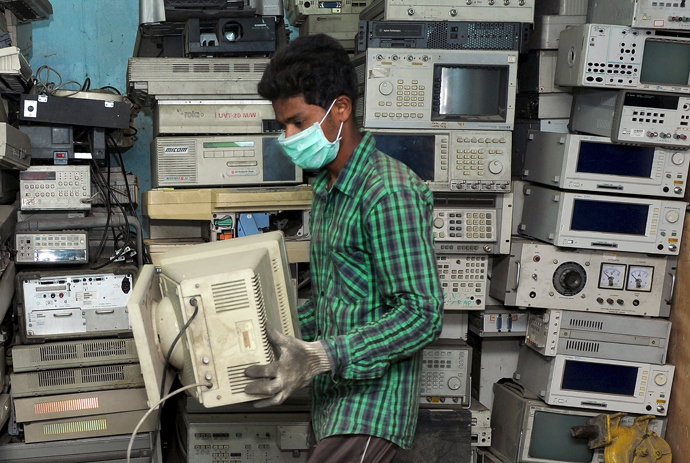 Prime Minister Narendra Modi-led government will soon start an Electronics Development Fund with a corpus of Rs 10,000 crore to provide financial assistance to domestic companies in the field of electronics manufacturing and encourage innovation in the sector.
"We will soon start Electronics Development Fund (EDF) which I hope will very soon have a corpus of Rs 10,000 crore. It will be used to encourage innovation and support entrepreneurship," Department of Electronics and IT (DeitY) Secretary J S Deepak said while speaking at the launch of Qualcomm's Design in India initiative.
He said the fund, housed with Canbank Venture Capital Fund, will start this month with an initial corpus of Rs 2,500 crore and rest will be raised from various sources.
"This fund is a fund of funds. This will fund venture capitalist who in turn will fund domestic companies in the field of electronics system design and manufacturing. We need to change present system of electronics manufacturing. It has to be rich in domestic Intellectual Property Rights," Deepak said.
At the event, Qualcomm announced $4 lakh corpus for development of electronic products by Indian entrepreneurs under its 'Design in India' programme in association with IT industry body Nasscom.
"The company creating a product under the Design in India programme will own IPR for it. We only want to boost ecosystem for electronics design and commercialisation of innovative products," Qualcomm India President Sunil Lalvani said.
Under the programme, Qualcomm has invited participation from people who can innovate in the field. The last date for application is February 29.
It will shortlist 10 entities which will be eligible for funding of $10,000 each to start prototyping their product idea at Qualcomm's lab in Bengaluru. Thereafter, it will select three best products and give them funding of $100,000 each.
"India has strength in IT and that strength also includes design, engineering and R&D. Engineering export from India was around $18.1 billion in 2014-15. This is the fastest-growing segment within IT industry. This is expected to reach $40 billion by 2020. Design is something that you do before developing product. IT is not delinked from manufacturing," Nasscom President R Chandrashekhar said.
He said that DeitY has also selected Nasscom to set up an incubation centre for developing an Internet of Things (IOT) ecosystem.
"The centre is coming up in Bengaluru with initial cost of Rs 25 crore to incubate ideas around IoT and encourage domestic entrepreneurship," Chandrashekhar said.