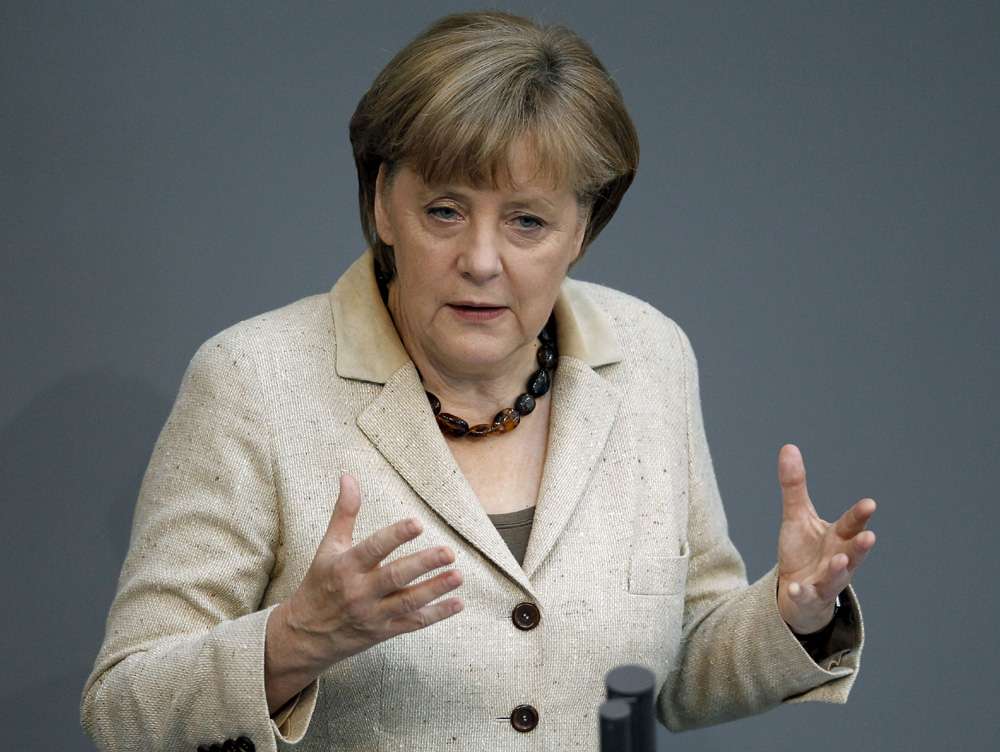 German Chancellor Angela Merkel's coalition partner urged her to ease economic sanctions on Russia, reviving conflict in her government as she and other Group of Seven leaders said full compliance with a peace plan for eastern Ukraine comes first.
"It's too early right now to sound any kind of all-clear," German deputy government spokesman Georg Streiter said Friday. At the same time, the Foreign Ministry in Berlin said "substantial progress" on fulfilling last year's European Union-brokered Minsk agreement between Russia and Ukraine should be rewarded with a partial lifting of the penalties.
"If there is progress in carrying out the Minsk agreement, we can talk about easing sanctions," Der Spiegel magazine quoted Foreign Minister Frank-Walter Steinmeier as saying in an interview. Steinmeier, Germany's main conduit for diplomacy with Russia in the Ukraine conflict, is a member of the Social Democrats, Merkel's junior coalition ally.
The EU and U.S. restricted Russia's access to international capital markets and energy technology after the Kremlin annexed Crimea from Ukraine and backed a pro-Russian insurrection in eastern Ukraine. Along with the oil-price collapse, the sanctions helped trigger Russia's longest recession in two decades. Trade and investment sanctions are set to lapse on July 31 and require a unanimous EU vote to be prolonged.
"The sanctions are tied to the implementation of Minsk," Merkel told reporters during a meeting of G-7 leaders in Japan on Friday. "We hope for progress in the next few weeks because some activity is under way."
In a joint statement, the leaders said "duration of sanctions is clearly linked to Russia's complete implementation" of the Minsk accord. "Sanctions can be rolled back when Russia meets these commitments," according to the statement.