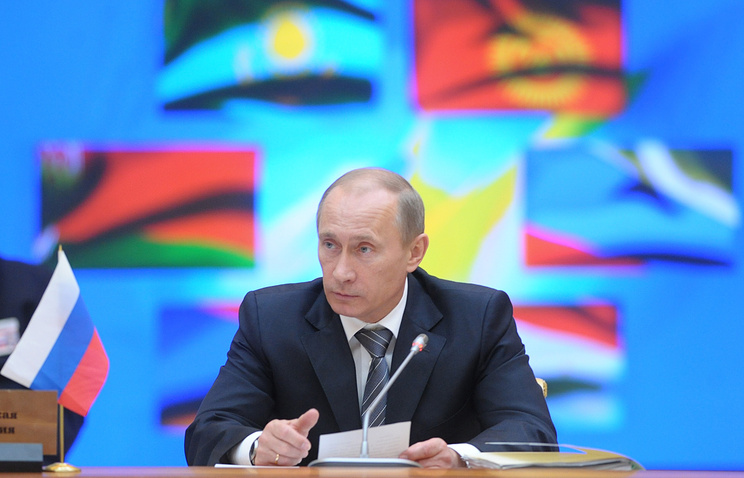 Russian President has arrived in Astana, Kazakhtan, where he will hold talks on Tuesday with Kazakh President Nursultan Nazarbayev.
He also will take part in a session of the Supreme Eurasian Economic Council at the level of the heads of state.
The heads of the Eurasian Economic Union member countries will "discuss prospects of deepening integration, including forming common markets of gas, oil and oil products," the Kremlin press service said earlier. They will "also exchange views on extending trade and economic ties of the Union with foreign states and regional integration alliances," it said.
A range of documents on the practical aspects of the EAEU functioning are expected to be adopted after the talks.
The working program of President Putin's visit will begin with talks with the president of Kazakhstan, the country which currently holds the EAEU presidency. Putin's aide Yuri Ushakov said the two leaders would discuss the current state and prospects for the development of bilateral ties, topical international issues and ways to expand cooperation on post-Soviet space within the framework of integration associations.
He said after that meeting, events scheduled for the session of the Supreme Eurasian Economic Council would start first in a narrow and then would continue in an expanded format. They will end with the signing of joint documents.
The summit will discuss results of activity of the EAEU, prospects for its development, will coordinate guidelines of EAEU countries' macroeconomic policy in 2016-2017. Besides, the leaders are expected to discuss Eurasian Economic Union cooperation with other countries and associations, such as China, Serbia, the European Union as well as ASEAN and Shanghai Cooperation Organization countries.
The Treaty on the establishment of the Eurasian Economic Union was signed by the presidents of Russia, Belarus and Kazakhstan on May 29, 2014 in Astana, and came into force on January 1, 2015.