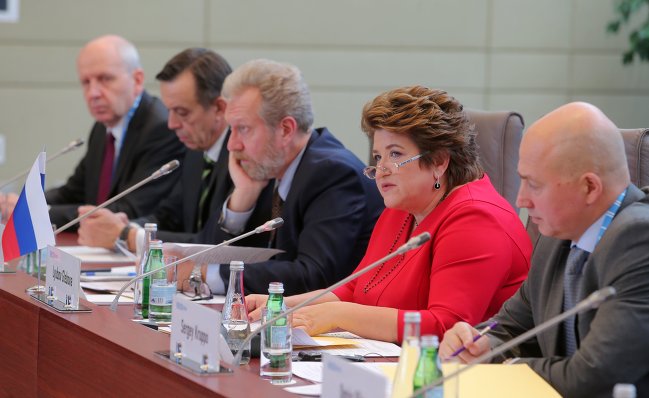 On 7 December 2015, Moscow hosted the Meeting of the BRICS Senior Officials responsible for International Development Assistance.
Experts discussed prospects for cooperation in this area, existing assistance practices, and opportunities for joint initiatives within BRICS.
The opening ceremony was addressed by the Head of the Federal Agency for the Commonwealth of Independent States, Compatriots Living Abroad, and International Humanitarian Cooperation (Rossotrudnichestvo), Liubov Glebova, who noted the important role played by the BRICS countries in promoting international development. "Given the economic potential of the BRICS countries and their ability to achieve coordinated approaches to dealing with many significant international issues, we think the BRICS countries can become key players in terms of international development assistance programmes after 2015 by adding a new regional dimension," she said.
Ms Glebova stressed that international cooperation could only lead to tangible results through long-term interaction between countries.