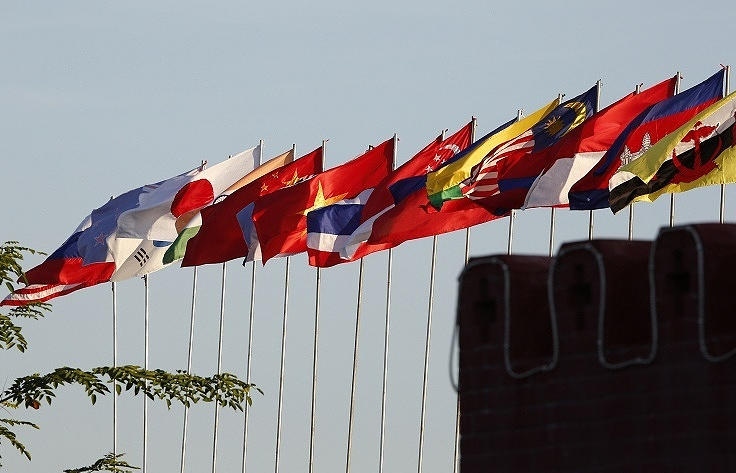 Russian Foreign Minister Sergei Lavrov met with the foreign ministers of the Association of Southeast Asian Nations (ASEAN) member countries in Laos within the framework of the ASEAN annual events, the Russian Foreign Ministry reported on Tuesday.
According to the ministry, the sides "focused on the implementation of the decisions made at the Russia – ASEAN jubilee summit, organized in Russia's Black Sea resort city of Sochi in May on the occasion of the 20th anniversary of the Russia-ASEAN dialogue."
"Concrete measures in the political, economic and humanitarian spheres for bringing the relations to the strategic partnership level were outlined," the ministry said. "Particular emphasis was placed on the expansion of practical cooperation in such priority spheres as trade and investment, energy, agriculture, science and education, emergency response."
"The exchange of views on topical international and regional issues, matters related to countering the common threats and challenges has confirmed the fundamental concurrence of the parties' approaches," the Russian Foreign Ministry said. "The sides agreed to intensify cooperation at the key multilateral venues, to build up the efforts with a view to forming the open and equal security architecture in the Asia-Pacific region."
There was also a discussion on the prospects for "linking the regional integration initiatives, the establishment of a comprehensive economic partnership in the Eurasian space", the ministry reported.