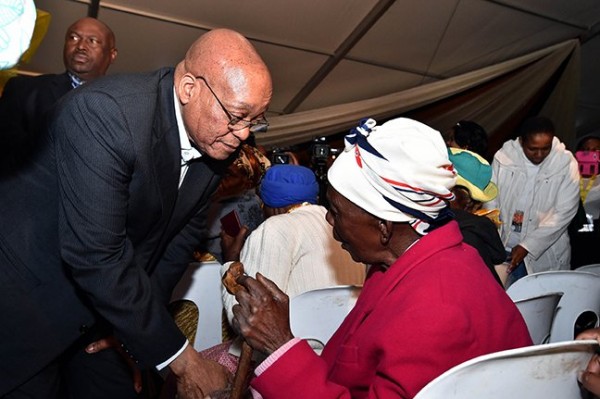 South African President Jacob Zuma has asked parliament to explain the process it followed in passing a bill allowing the government to make compulsory land purchases from rich whites and redistribute it more fairly to address racial disparities, two decades after the fall of apartheid.
Zuma had pledged to supporters of the ruling party that the African National Congress would strive toward leveling economic divisions left by apartheid.
On Tuesday, Zuma said he needed to clarify how the bill was passed, before deciding whether to sign it into law or refer it back to the legislature.
"President Zuma received petitions against the signing of the Bill into law from individuals and various organisations," an official statement said.
Under the new law, the state will be able to expropriate land in the "public interest", paying the owner a value determined by a government adjudicator.
"The passing of the bill by parliament is historic and heralds a new era of intensified land distribution programme to bring long-awaited justice to the dispossessed majority of South Africans," the ANC (African National Congress) said in a statement in May this year.
Many opposition parties, including the Democratic Alliance (DA) are opposed to the ANC's land reform plans, or land redistribution in the country from the rich to the poor.
The ruling African National Congress said the bill would tackle injustices imposed during white-minority rule.
The African National Congress is struggling to level economic divisions left by apartheid.
Most of South Africa's land remains in white ownership two decades after the end of apartheid.
The new bill will allow the compulsory purchase of land to affirm black ownership.