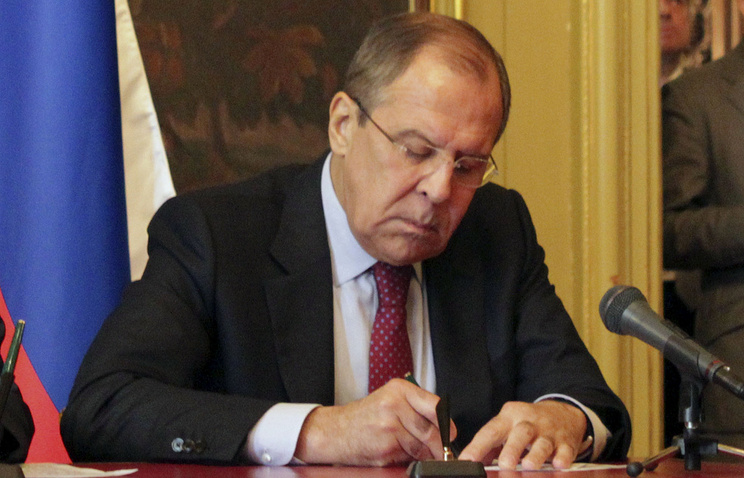 Russia drew special attention to building a new architecture of security in the Asia Pacific at the East Asia Summit (Association of Southeast Asian Nations) Foreign Ministers' Meeting, Russian Foreign Minister Sergey Lavrov said on Tuesday.
"The meeting of foreign ministers of member countries of East Asia Summit also took place here, among participants were ASEAN (Association of Southeast Asian Nations) and its six leading partners, including Russia, United States, India, China, Japan and South Korea," Lavrov said. "At this meeting, we first of all focused on security problems," he added.
"In our speech, we drew attention to the fact that, despite multiple closed and half-closed mechanisms aimed at ensuring security and stability, the umbrella structure that would unite all countries in the Asia Pacific without exception is absent in the region," the foreign minister said.
Lavrov reminded that Moscow promote the same initiative in Europe. "However, as you know, it was coldly met by NATO countries. The situation is better here (in the Asia Pacific). Three years ago, in accordance with our proposal supported by our Chinese partners in the framework of East Asia Summit, dialogue was started at the expert level about the possibility of building new security architecture that would be equal and indivisible for everybody," he noted.
"Five rounds of such dialogue were already held. The last, fifth, round took place in China. The sixth round is planned for next year. Our colleagues from Thailand offered to host it on their territory, and we, of course, actively supported this," Lavrov concluded.
Lavrov added Russia calls for equal rules for everyone in Asia Pacific on non-bloc basis.
The IS influence felt in Southeast Asia
Lavrov went on to say that the influence of the banned in Russia terrorist group Islamic State is already felt in Southeast Asia.
Terrorism is "one of the serious threats, which is more and more felt in this region," the minister said.
"Negative consequences of the activity of the so-called Islamic State are also present here," he said.
Participants in ASEAN Regional Forum also agreed to cooperate in trans-border persecution of criminals.
"A document was also adopted on ensuring maritime law, countering illegal fishing. I think that such approach to absolutely contextual matters that affect every-day lives of people around the world will be very popular at ASEAN Regional Forum on security issues," Lavrov said.
Integrational processes
"We discussed integrational processes. We talked in detail about Russian President Vladimir Putin's initiatives on cooperation between the Eurasian Economic Union (EAEU) and ASEAN member countries," the foreign minister added.
He noted that the session also focused on the topic of further development of integrational processes in the Asia Pacific, including the initiative on forming a broad Eurasian economic partnership with participation of EAEU, ASEAN and SCO (Shanghai Cooperation Organization).