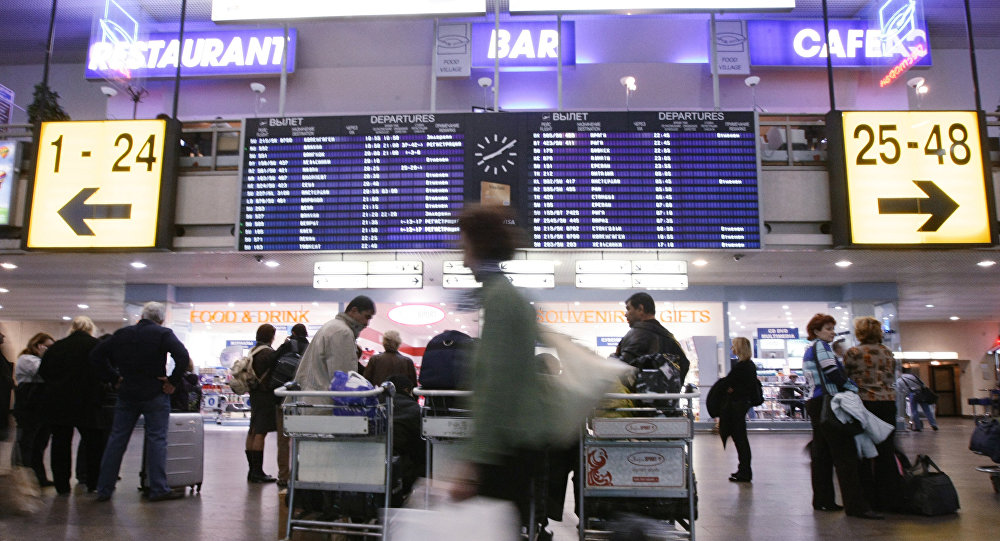 A delegation from Iran, headed by deputy head of the Cultural Heritage and Tourism Organization Mortaza Rahmani Movahed, arrived in Moscow on Thursday to discuss cooperation in tourism with Rostourism (Russia's State Agency for Tourism).
A significant increase in Iranian tourists visiting Russia was witnessed in 2015, the Association of Tour Operators said on its website.
Nearly 34,000 Iranian tourists visited Russia in the first nine months of 2015, a rise of 111 percent when compared to the same period a year ago.
In November, Iran and Russia agreed to reciprocally launch tourism offices in their countries.
A world leader in the number of  historical and artistic highlights, Iran boasts over a thousand world-class hotels and nearly as many recreational facilities are now under construction.
During a meeting with Mortaza Rahmani Movahed, Rostourism head Oleg Safonov said that Iran was one of the safest places for Russian tourism and that Russia was ready for closer cooperation in this field.
"There are many beautiful places in Russia and Iran that tourists could visit and I hope that, with the visa regime lifted, there will be more tourist exchanges between our two countries… Today we invited the heads of Russia's leading tour companies to come  to Iran and see for themselves what we can do to have more Russian tourists traveling to our country and Iranians to Russia," Mortaza Rahmani Movahed told Radio Sputnik.
He also said that Iran could fill the void Russia's tour industry has experienced as a result of worsening relations with Egypt and Turkey.
"Russian tourists are welcome to come any time of year and enjoy any kind of service they possibly need. We carefully study the Russians' mentality and tastes and will try to offer them the very best service money can buy," Mortaza Rahmani Movahed emphasized.
Meanwhile, an official with the Cultural Heritage, Handicrafts and Tourism Organization said that Iran planned to inaugurate a tourism representative office in Russia in the near future.
The head of the organization's marketing and publicity department, Mohammad Kazem Kholdi, added that Iran was keen on hosting Russian tourists and would work out the details.
Iranian Ambassador to Russia Mehdi Sanaei said on Thursday that Iran could abolish its visa regime for tourists arriving in the country from Russia on a unilateral basis.
Iranian airline Mahan Air will launch direct flights between Moscow and Tehran beginning January 21.