NAIROBI, Oct. 13 (Xinhua) — China's role in helping revitalize infrastructure and financial investment across Africa is gaining momentum ahead of the forthcoming Forum on China-Africa Cooperation (FOCAC) summit set to be held in South Africa in December, Kenyan expert said on Monday.
Chinese investment in infrastructure development, financial and the communication sectors, which have been key contributors to rapid telecommunication industry growth and innovation across Africa, have increased the potential for further cooperation, according to experts on China-African affairs.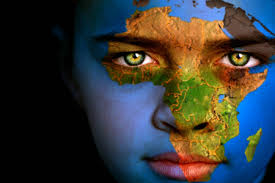 Macharia Munene, International Relations Lecturer at the U.S. International University (USIU) in Nairobi, said rich countries were likely to copy the Chinese leadership in formulating appropriate policies to drive investments in infrastructure, financial services and the communication sectors.
Major Chinese telecommunication players in Africa, including Huawei, a telecom industry equipment manufacturer, and Zhongxing Telecommunications Equipment Corporation (ZTE) helped to reduce the cost of telecommunication across Africa, leading to faster product growth.
Besides the engagement of the private Chinese corporate entities across Africa, the China Export-Import Bank (EXIM) has been active in the provision of infrastructure loans for the development of high-speed railway and road network development around Africa.
Munene said the forthcoming FOCAC summit should focus on enhancing economic cooperation between Africa and China while also expanding the cooperation to diplomatic and political fields.
"China will continue to be the global economic engine. Given that other big powers have to answer fundamental challenges on political economies and diplomatic practice, others will try to emulate China in terms of special policy formulation on those fields," Munene said.
He said both sides would be looking for points of agreement and convergence during the FOCAC summit in South Africa, especially on how to enhance cooperation in infrastructure and communication sectors.
Current Chinese efforts to bolster economic cooperation with Africa focus on reinvigorating the ancient Silk Roads with modern network of high-speed rail, motorways, pipelines and sea ports.
"Conceptually, the 'One Belt One Road' strategy is brilliant and serves China well. It is globally appealing in that it does not sound threatening to anyone," Munene said.
"The strategy will benefit African countries by reducing the cost of transport and communication along the Silk Road," he added.
The extent of Chinese involvement in the financing of trade and infrastructure projects has seen the trade between China and Africa increase substantially in the past decade.
In the past few months, African countries, including Tanzania, which benefited from the original Silk Road project initiatives including the TAZARA railway, connecting the copper-rich Zambia to the Dar Es Salaam Port, has received loans of up to 132 million U.S. dollars to help revamp the state-owned power firm TANESCO. The loan is also meant to finance the construction of the East African power pool.
Other Chinese loan beneficiaries include Zimbabwe's urban water infrastructure and a separate loan of 355 million dollars for investments in other fields of the Zimbabwean economy.
The financial sector cooperation and technology transfer fields, which is emerging as one of the biggest and fastest growing models of the China-Africa partnership, is also on the lips of analysts.
"It is not a question of whether the financial sector cooperation and the technology transfer is the more important aspect of this cooperation. They are both important and tend to be symbiotic for without one, the other is likely to suffer. High finance and high technology feed into each other," Munene said.