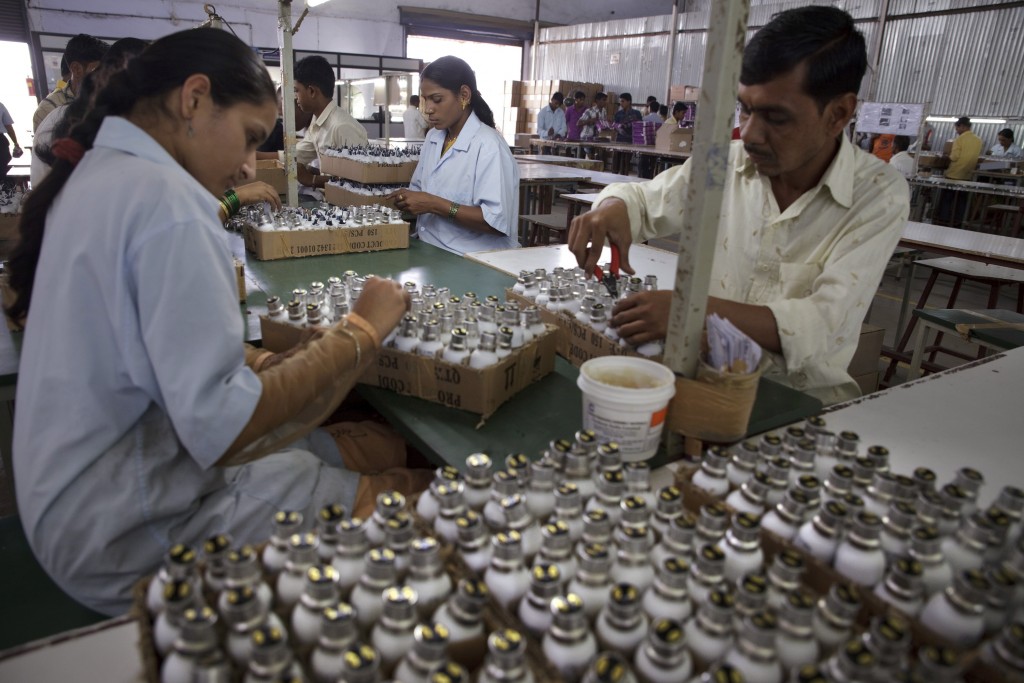 The latest IIP and retail inflation data have shown the resilience of the economy despite below normal monsoon and a weak external sector, say analysts.
Industrial production (IIP) grew to a three-year high of 6.4% in August, up from 4.1% in July. The rise was mainly on account of a double digit growth in consumer durables and capital goods ahead of the festival season.
However, the Consumer Prices Index (CPI) based inflation accelerated to 4.4% in September as against 3.7% in the previous month due to reversal in the base effect.
"Industrial growth and inflation data underscore the resilience of the economy despite headwinds such as sub-par monsoons and a weak external sector," Citi said in a report.
Japanese brokerage Nomura said the data suggest that even as headwinds from slowing external demand have risen, a domestic demand recovery is well underway.
"We expect this to continue, led by higher discretionary demand (low inflation), improving corporate profit margins (low commodity prices), accommodative monetary policy and front-loaded capex by the government," Nomura said.
Based on the stable core CPI readings, Nomura does not expect further sustained disinflation, with headline inflation likely to stabilise at around 5% over the next 6-12 months. According to Crisil, average inflation will fall to 5.4% in the ongoing fiscal as against 6% in the previous financial year.
It said CPI inflation is likely to continue to see uptrend as the base effect continues to wear out for another month or so, adding, "however, demand pressures from global prices and slower recovery in domestic demand will cap the upside".
Citi further said it maintains its view of CPI inflation tracking an average 4.8-5% in FY16/FY17, which could open the space for further 25-50 basis points easing in 2016. Another rating agency Icra said it continues to expect CPI inflation to undershoot the Reserve Bank's projection of 5.8% for next January.
"However, with the RBI shifting its focus to the CPI inflation target of 5% by the fourth quarter of FY17, and the considerable uncertainty related to the monsoon and efficacy of food management in 2015 as well as fiscal and inflationary impact of the upcoming pay revision for government employees, we expect an extended pause for the policy repo rate," Icra said.