New Delhi: The Indian start-up ecosystem will see funding worth $5 billion by the year end, according to a latest report by software lobby group Nasscom released on Tuesday. This marks a 125% rise in funding from $2.2 billion last year.
In 2015, 1,200 new tech start-up were born in the country taking the total to 4,200, making India the third largest tech start-up ecosystem behind the US and the UK but ahead of Israel and China.
The number of active investors grew from 220 in 2014 to 490 in 2015, while number of incubators or accelerators grew to 110, 40% higher over last year.
"With 100% growth in number of private equity, venture capitalists, angel investors along with a 125% growth in funding over last year, the Indian start-up ecosystem has risen to the next level," said the report, titled Start-up India – Momentous Rise of the Indian Start-up Ecosystem.
A majority of the 1,200 start-ups are business to consumer and are present in segments including e-commerce, consumer services and aggregators.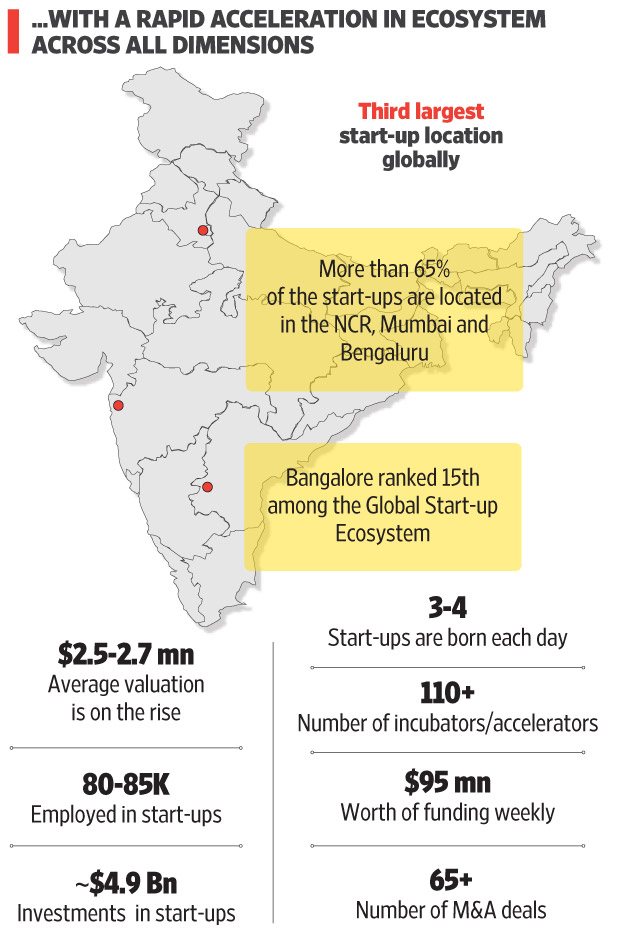 "The maturing Indian startup ecosystem is now contributing to the Indian economy in many ways. Apart from positively impacting the lifestyles of citizens involved, start-ups are now creating innovative technology solutions that are addressing the key social problems that India is facing and creating significant growth opportunities for every stakeholders," said R. Chandrashekhar, president, Nasscom.
"To enable the next stage of growth for these start-ups, Nasscom will work closely with the government to ensure ease of doing business, by simplifying procedures and create a conducive environment for these start-ups to grow," he said.
The rapid growth of Indian start-ups has created significant growth opportunities for stakeholders—80,000 jobs have been created by the start-ups. However, the report says there is a long way to go before India can catch up with the West.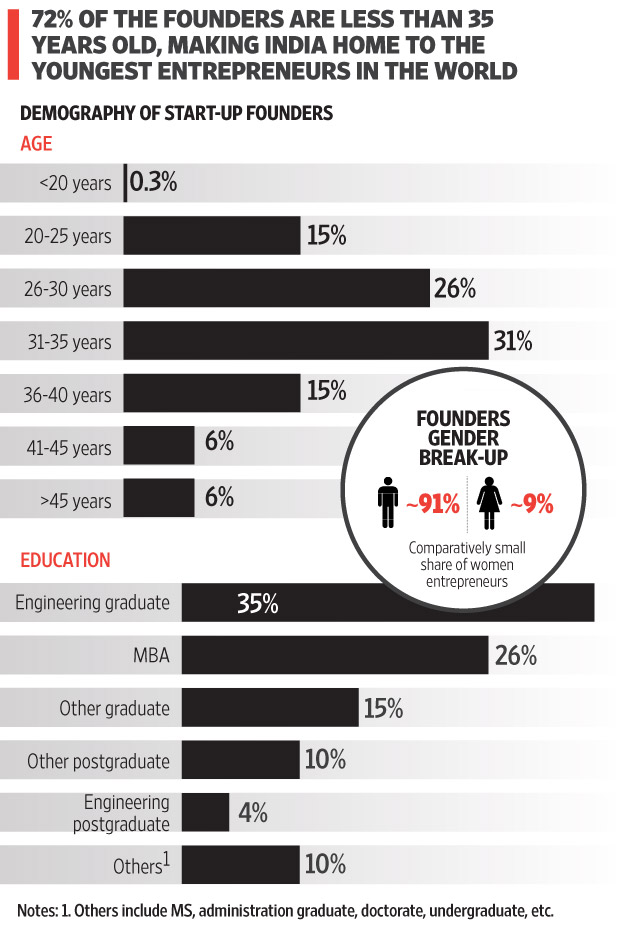 The software body stressed on the need to ease rules and regulation for registration of a business in India, funding, and simplifying compliance procedures by minimising licenses, permits, approvals and tax for start-ups.
"Removal of angel tax, simplifying norms for capital raising, enabling easier exit for entrepreneurs and requisite changes in the credit guarantee for loans to start-ups are few recommendations that will further enhance a smoother functioning of the start-ups in India," the report said.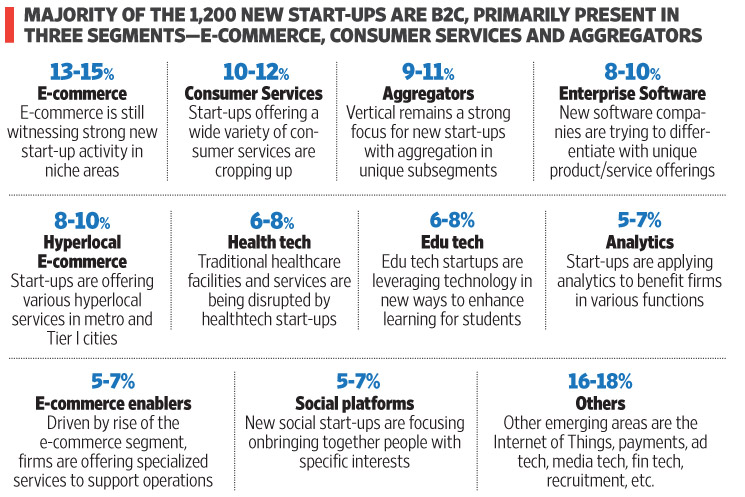 "India is the youngest start-up nation in the world with 72% of the founders are less than 35 years old, and 50% rise in share of female entrepreneurs in 2015 over 2014," said Ravi Gururaj, chairman, Nasscom Product Council. "Nasscom has been partnering with the governments for start-up warehouses to create a micro-ecosystem where start-ups and entrepreneurs can work together, share their learnings and best practices with each other. This is fostering an entrepreneurial culture contributing to the increased knowledge, employment and societal wealth."