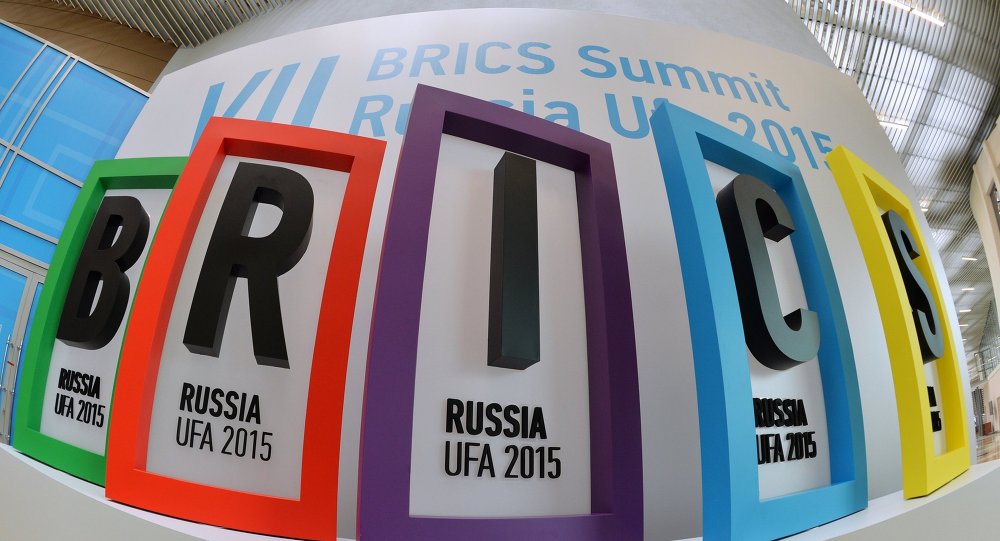 The World Economic Forum has just published the Global Competitiveness Report 2015-2016, in which Russia and India rose in the global competitiveness standings.
The Russian Federation climbed from 53rd to the 45th position, India was places in the 55th spot (+16), China – 28th (unchanged), Brazil – 75th (-18), and South Africa – 49th. According to the report, "Russia has shown a significant growth in the rankings, rising 8 positions – from 53rd to 45th… These improvements were associated with the greater efficiencies achieved in the goods and services market, thanks to the reduction of administrative barriers."
The worst performer among the BRICS was Brazil, going down to the 75th spot. According to the observers, Brazil's economy will need a long time to recover and to exit from the current recession. The experts consider that one of the main problems in Brazil is the state bureaucracy, "which is discouraging all desire to conduct business" – to open a new business in this country takes 83 days – 16 times longer than in the USA, and almost three times longer than in China or India."
Ambassador at Large of the Russian Ministry of Foreign Affairs, Sous-Sherpa of RF at BRICS Vadim Lukov expects that 2016 will be a crucial year for reforms of the International Monetary Fund. "The year 2016 is destined to become a decisive year in this reform, with breakthrough decisions to be taken, I hope that BRICS countries at the [G-20] summit in Antalya will put this question point-plank, he said. As a result of the proposed reforms, quotas should be reallocated among the countries, which then will determine the amount of financial participation and the number of votes, respectively, in the IMF. Collectively, the BRICS countries' share should y increase by 3.46 percentage points – up to 14.18%.
Deputy Chairman of Gazprombank Oleg Vaksman believes that talking about the prospects offered by the BRICS New Development Bank "is rather premature today – as drawing conclusions about the performance of this institution can be carried out at the earliest five years from now". He also recalled that "in July 2014 in Brazil, Venezuela advocated the creation of a working alliance between the BRICS New Development Bank and the South American Bank", established by Argentina, Brazil, Paraguay, Uruguay, Ecuador, Bolivia and Venezuela, with an initial capital of $20 billion. According to Mr. Vaksman, the relevance of creating an alliance between the two banks, operating under similar principles, has not been confirmed yet.