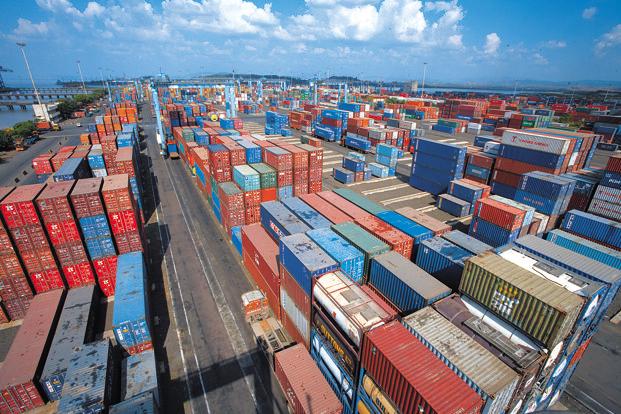 NEW DELHI: After falling consecutively for 18 months, India's merchandise exports grew in June and were up 1.27% in the month.
Exports in June were $22.5 billion compared with $22.2 billion in the year ago period while imports declined 7.33% to $30.6 billion from $33.1 billion in June 2015. Trade deficit widened to $8.1 billion vis-a-vis $6.27 billion in May.
"For the first time after a gap of 18 months, exports in June 2016 have recorded a positive growth of 1.27%," the commerce and industry ministry said on Friday in a statement.
18 out of 30 exporting sectors showed growth in shipment with handicrafts leading the pack with a whopping 91.98% increase. Gold imports declined almost 38.5% to $1.2 billion last month.
As for services trade, data released by RBI showed exports worth $13.4 billion and imports of $7.9 billion in May.