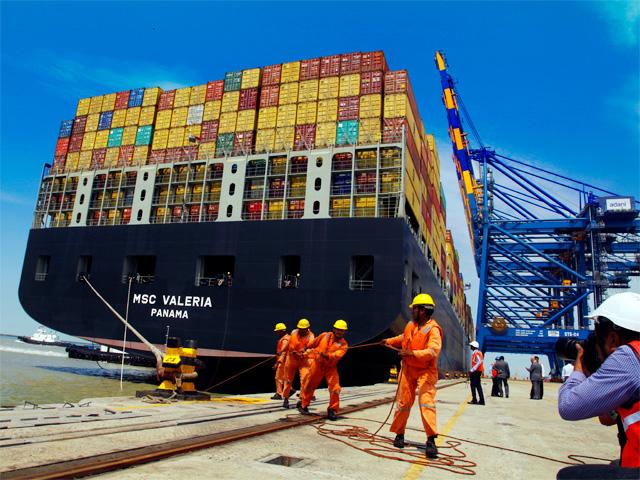 Mumbai: A paperless window for importers, more container scanners at ports to ensure non-intrusive scrutiny and faster clearance of goods may soon be here as part of the Central Board of Excise and Customs' (CBEC) ambitious plan to ensure cargo clearances happen within hours rather than days.
On 1 April, CBEC had brought several government agencies under a single-window interface and replaced separate documents with an integrated declaration for facilitating trade. This ensured that importers could get all clearances from customs as well as agencies like the Food Safety and Standards Authority of India (FSSAI) and plant and animal quarantine agency, wildlife crime and control bureau through a single online window, rather than approaching them separately.
CBEC is now planning to make the entire system paperless by doing away with the need for physical documentation. It is also planning to bring in more government agencies to the six that are already a part of the window. This will ensure that the time taken for imported cargo to secure clearances from various departments will come down sharply. Importers will also not need to physically submit the documents in customs offices but will be able to upload them in a PDF format online, customs officials said.
The department has also initiated direct port to warehouse delivery for those importers with a good track record. But at the same time, to ensure a balance between facilitation and checking smuggling, it is using more container scanners at ports. A container scanner does away with the need to physically open the goods for checking and gives a clear picture of the contents of a container.
"The plan is to become as non-intrusive as possible but at the same time, keep a check on illegal activities. We have managed to reduce the dwell time over the last few years (the time taken for a shipment to get all clearances at a port)," said Rajeev Tandon, chief commissioner of customs who oversees operations at Nhava Sheva.
The customs department has around 10 scanners at various ports and plans to add another 44 by the end of the year. Of these, while 11 will be owned by the customs department, the remaining will be procured by private ports and operated by the customs officials. This is expected to address the capacity constraints faced by customs.
The largest container handling port in India—Nhava Sheva Port, also known as Jawaharlal Nehru Port—handled more than 4.49 million TEUs (twenty foot equivalent unit) of cargo in 2015-16. However, only around 6% of the cargo was screened with its two scanners. "Importers can access their goods much earlier now as compared to before. The time taken for clearances has come down to around three days from more than 9-12 days before," said Ashish Pednekar, president of the Brihanmumbai Custom House Agents' Association. The customs agents act as a bridge between importers and exporters and the customs department and facilitate movement of cargo.