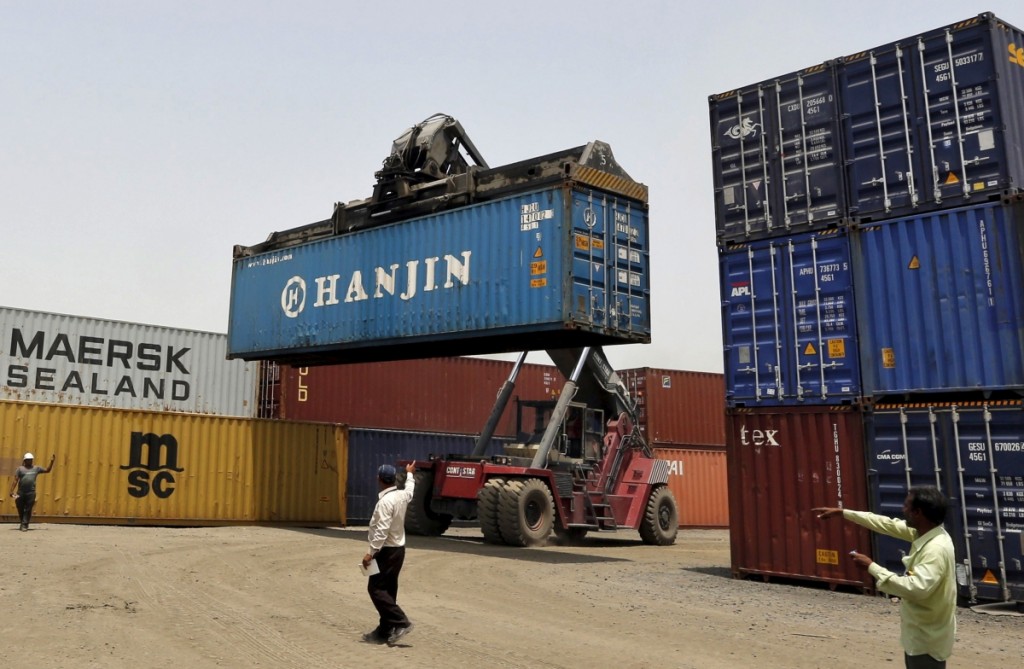 NEW DELHI: Asia and Africa are fast emerging as India's exports destinations, overtaking traditional markets of the US and Europe, industry body PHDCCI said today.
The share of advanced economies in India's exports decelerated from 44 per cent in 2004-05 to 37 per cent in 2014-15, it said, adding that the share of developing Asia in the country's exports has increased from 48 per cent in 2004-05 to 50 per cent in 2014-15.
PHDCCI president Alok B Shriram asked the government to give support to exporters to increase outbound shipments in developing economies of Asia and Africa.
"The country needs to provide facilitation to exporters to diversify the composition of export basket with enhanced knowledge of foreign markets regarding demand for goods in high growth emerging and developing economies," Shriram said in a statement.
The country's "exports are no longer concentrated on its traditional export destinations as exporters' interest towards Asian and African markets is accelerating year after year", he said.
The shipments have reported a gradual shift in its export destinations from traditional to non-traditional markets, he added.
Shriram also said India's exports product composition to different regions is still concentrated in top 10 commodities of exports.
Further, he said India needs to enhance its productivity in the manufacturing sector with a major focus on research and development and new product innovations.
"Export infrastructure needs to be enhanced in terms of capacity expansion of ports, state-of-the-art facilities in the railways and improved quality of roads," he added.
India's exports remained in the negative territory for the 11th month in a row by registering a dip of 17.53 per cent in October to USD 21.35 billion due to a demand slowdown, while trade deficit showed an improvement.