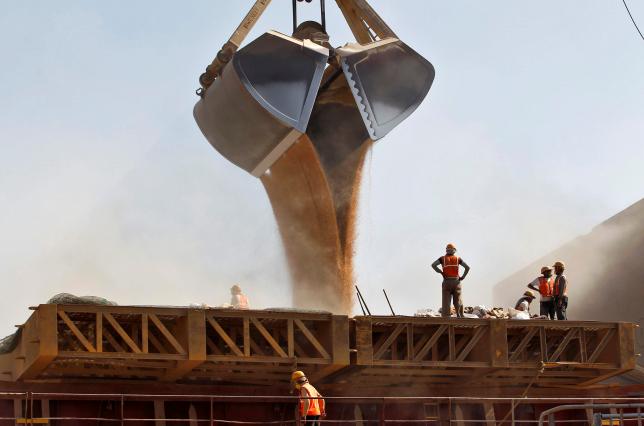 India gathered momentum in the March quarter to extend its lead as the world's fastest growing large economy, helping Prime Minister Narendra Modi craft an impressive sales pitch for meetings with investors in the United States next week.
Modi is due to travel to Washington on June 7-8 where he will meet heads of top U.S. companies.
Having swept to power two years ago promising to revitalize Asia's third-largest economy, Modi has boosted spending on defense and infrastructure, while consumer demand has risen thanks to lower interest rates.
Those pro-growth policies helped gross domestic product INGDPQ=ECI grow 7.9 percent year-on-year in the March quarter, faster than the December quarter's 7.2 percent.
A Reuters survey of economists had forecast growth of 7.5 in the March quarter.
The strong headline number masks subdued private investment and shrinking exports, which continue to hold India back.
Still, India's growth has overtaken that of fellow Asian giant China, which grew 6.7 percent in the March quarter – the slowest in the world's second largest economy in seven years.
The figures from India's Statistics office also showed GDP grew 7.6 percent in the 2015/16 fiscal year that ended in March, in line with an earlier official estimate. Growth was 7.2 percent in 2014/15.
Success in bringing down inflation has given the Reserve Bank of India (RBI) room to cut its policy repo rate by 150 basis points since January 2015, reducing it to 6.50 percent – the lowest level in more than five years.
The GDP data reinforced expectations that the RBI would keep its policy rate on hold at a review next Tuesday.
"Momentum is building up faster than anticipated and there is a demand pick-up on the horizon," said Shubhada Rao, chief economist at Yes Bank.
"This definitely spells out a positive story that there will soon be a recovery in private sector capex."
Growth in the March quarter was driven by a rebound in farm output, an improvement in mining and a sharp pickup in electricity production.
The farm sector grew by 2.3 percent from a year ago compared with a 1.0 percent contraction in the December quarter.
With good rain forecast, after two successive years of drought, farm sector output should improve in coming months and lift depressed demand in the countryside where two-thirds of Indians live.
Mining grew 8.6 percent in the March quarter, up from 7.1 percent in the previous quarter. Electricity, water and gas production growth jumped to 9.3 percent from 5.6 percent in the December quarter.