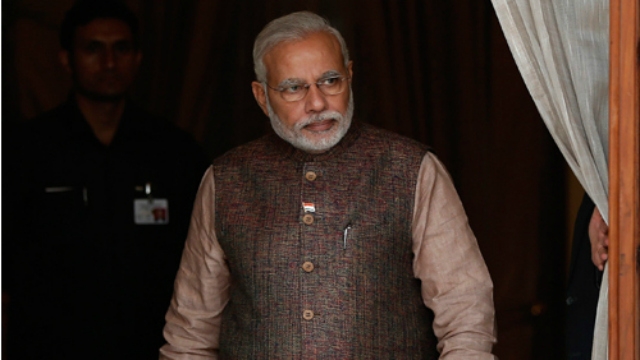 NEW DELHI, MAY 29: Prime Minister Narendra Modi will embark on a five-nation visit from June 4 which will cover Afghanistan, Qatar, Switzerland, the US and Mexico.
Modi will begin his trip with Afghanistan to inaugurate India-funded Salma Dam which has been constructed at a cost of about Rs 1,400 crore.
From Afghanistan, he will proceed to energy-rich Qatar and then to Switzerland.
During the two-day visit to energy-rich Qatar, Modi will hold extensive talks with the Emir of Qatar, Sheikh Tamim bin Hamad Al-Thani, on a range of bilateral issues including ways to further boost economic ties, particularly in the hydrocarbon sector.
In Switzerland, the Prime Minister will hold talks with the Swiss leadership, including President Johann Schneider-Ammann, and is likely to seek cooperation to unearth the black money account of Indians in Switzerland which was a promise made by him during elections in 2014.
According to sources, the officials of the two countries are working on finalising an arrangement that could pave the way for automatic exchange of information on tax-related issues.
The Switzerland government had on May 18 initiated consultation on an ordinance to put in place a mechanism for automatic exchange of tax information with India and other countries.
From Switzerland, Modi will travel to the US on June 7 at the invitation of President Barack Obama, with whom he will review the progress made in key areas of defence, security and energy.
During his stay, he will also address a Joint Meeting of the US Congress.
On his return, he will visit Mexico where India is eyeing trade and investment tie ups.
In September last year, during his UN visit in New York Modi had held talks with Mexican President Enrique Pena Nieto.