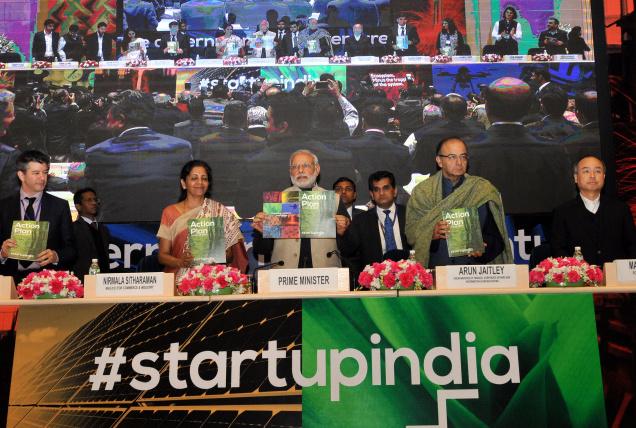 Chinese investors and technology entrepreneurs are looking to invest in start-ups specialising in areas such as mobile gaming, education, healthcare, financial technology and Internet of Things (IoT) in India.
This month, a delegation of investors from nine Chinese venture capital firms visited Bengaluru to invest in young tech companies. About 100 pitched in their ideas to an audience of top investors such as Jianbiao Xiang, Founder, Incapital, Huachun Wang, Chairman, Zhejiang Harmony Investment Group Co and Haijun Wei, Founder, Grand (Daguan) Capital.
Other investors such as Jessica Wong, Investment Director at mobile advertising firm Yeahmobi and Jian Wang, Chief Executive at Hangzhou Zhexin Information Technology Co also participated.
Same pattern
"Most of the Indian start-ups have the same pattern as Chinese firms," said Jianbiao Xiang, Founder, Incapital in an interview. The fund focuses on early-stage firms and has nine funds under management with a total corpus of 800 million yuan (Rs.819 crore).
"Apart from the money, we will provide them Chinese experience. Unlike the West, we are not looking at fancy technologies, they are not useful for the common people in India and China," said Mr.Xiang.
At a time when the funding from the West has reduced, founders of Indian start-ups are finding investors and tech entrepreneurs from China as a new source of funding and mentorship. Chanchal Chakrachhattri, 25, Co-Founder, EveryBill, was among scores of entrepreneurs who pitched their products to the Chinese investors.
His start-up helps small businesses to send the bills to their customers through an app. Mr.Chakrachhattri said that he had earlier approached marquee venture capital firms from the U.S. and Europe but was unable to strike a deal. "They wanted to know our revenue but we were an early stage firm that time," he said.
The trigger for his interest in these investors was the investment of $680 million by China's biggest e-commerce company Alibaba Group and affiliate Ant Financial last September in the Noida-based mobile payments firm Paytm."Also, Chinese firms grow very fast," said Mr. Chakrachhattri, an alumnus of IIM-Kashipur.
Last November, Beijing-based Cheetah Mobile, the maker of Clean Master software used to boost smartphone performance, led a funding round of $13.4 million (Rs.89 crore) in Indian fitness wearable and coaching start-up GOQii, along with New Enterprise Associates.
Support for start-ups
It is not only money that Chinese investors are offering. Many of them who are successful tech entrepreneurs are supporting the start-up ecosystem in their favourite markets like India. OnePlus, a Shenzhen-based smartphone maker founded by Pete Lau and Carl Pei, helps young companies with marketing campaigns and shares resources with them. It partnered with young firms like Range De and Blowhorn for innovative marketing campaigns.
"We have an open policy, where any start-up can visit our office and use our infrastructure," said Vikas Agarwal, General Manager for India, OnePlus.
Industry watchers say Chinese investors and entrepreneurs are mainly betting on India's mobile growth story.