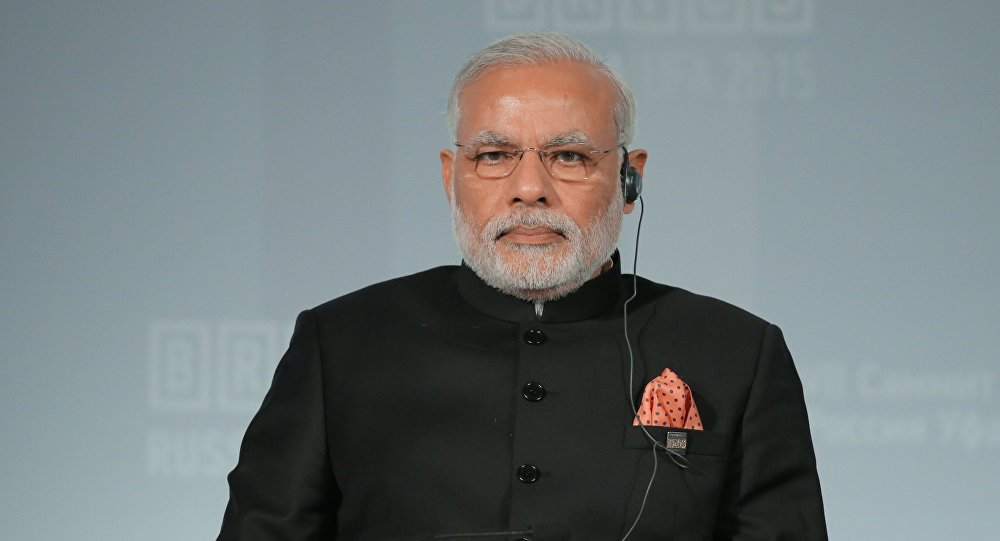 Prime Minister Narendra Modi, who will head the Indian delegation at the G20 Summit in Turkey, will take part in an informal meeting of BRICS leaders on the sidelines of the gathering, Indian Sherpa for the G20 Summit Arvind Panagariya said Tuesday.
On November 15-16, Turkey's Antalya will host the tenth G20 Leaders' Summit, where the world leaders will discuss proposals for global economic growth, elimination of unemployment, tackling climate change, dealing with the ongoing refugee crisis and the global fight against terrorism.
"The meeting of BRICS leaders will be held on the sidelines of the G20 Summit, and the Indian prime minister will take part in it," Panagariya said at a briefing.
G20 comprises the world's largest developed and emerging economies, accounting for two-thirds of the world's population and representing 85 percent of global GDP.