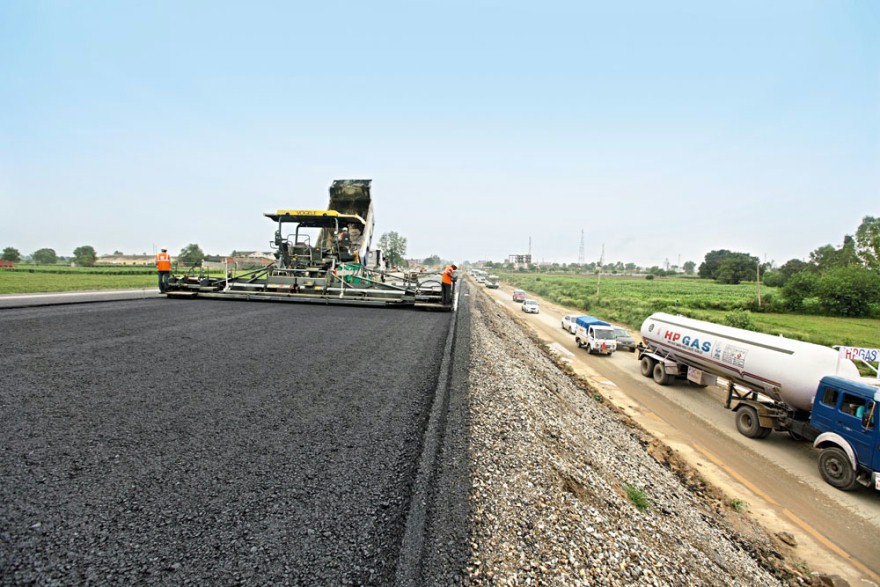 NEW DELHI: The government plans to raise its roads construction target for the next fiscal by a steep 50%, taking the total spend to Rs 1.5 lakh crore.
Road, Transport and Highways Minister Nitin Gadkari is expected to set an aggressive target of awarding around 15,000 km of roads next year, of which 30% will be done through private participation and the rest through the government-funded engineering, procurement and construction (EPC) model.
His ministry will be seeking a budgetary support of more than Rs 60,000 crore for 2016-17 while taxfree bonds and securitization of toll revenue will be used to meet the gap.
The target for this financial year was 10,000 km. In 2014-15, the government was able to award only 8,000 km. According to a senior official at the road, transport and highways ministry, Gadkari had recently made a presentation to the Prime Minister's Office (PMO) on the targets set by his ministry.
The current pace of award of roads contract is 27 km a day. The target for next year will be of awarding 41 km per day. "In the current financial year, we have been able to sort out all problems. It's time to push the pedal and achieve an aggressive target," the official quoted above said. "We are eyeing 15,000 km in the next financial year."
The roads sector has long been hobbled by issues such as delays in environmental clearances, land acquisition, lack of coordination with state -level agencies, monetisation of completed projects and difficulty in raising finances, leading to a huge backlog of projects. The roads ministry has already spent close to 60% of its budgetary grant of Rs 42,000 crore for the current year. According to official estimates, around Rs 55,000 crore were spent on the roads sector in 2014-15.
The government expects the total spending, both public and private, to be in excess of Rs 1 lakh crore in the current fiscal. It plans to award 100 projects in 2016-17 under the public-private partnership (PPP) model.
"Given the track record of this government, these targets are fairly laudable. It is quite feasible to achieve them. With recent policy changes in roads sector, there is no doubt that roads will lead the next phase of growth in India," said Jaijit Bhattacharya, partner, infrastructure, at KPMG in India.
In the last few months, the government has brought an exit policy for private developers, which allows them to sell their completed projects and invest the money in other languishing projects. The government has also made it clear that it will not award any project unless at least 80% of the land has been acquired.