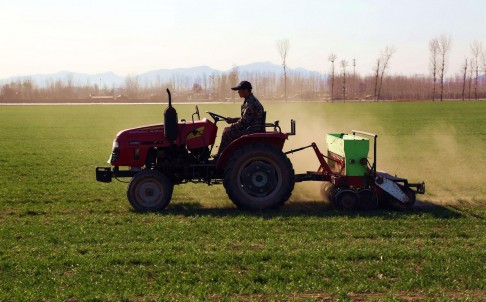 Brazil's ambassador to the Group of 20 (G20) has said his country will ask developed countries not to raise agricultural subsidies due to the fall of prices for raw materials. He was speaking ahead of the G20 Leaders Summit to be held in Antalya, Turkey on November 15-16.
While most matters related to agricultural subsidies are discussed within the World Trade Organization (WTO) framework, a commitment by the G20 would have a strong moral and political strength, even if it is not legally binding, Carlos Bicalho Cozendey said.
Members of the rich countries club, the Organisation for Economic Cooperation and Development spent a total of $258 billion subsidising agriculture in 2013, OECD data shows.
Cozendey said Brazil tabled the proposal at a meeting of G20 sherpas in September, where Russia and Argentina expressed their support for the idea while the EU said there could be "difficulties" in getting such a commitment.
Brazil is expected to try and rally BRICS countries around the issue.
Both India and Brazil have been forced to use the WTO in their disputes with the United States over farm subsidies.
Brazilian President Dilma Rousseff will meet her BRICS counterparts on the sidelines of the G20 Summit.
The topic will resonate with many African countries, some of whom have raised the issue at the UN's food agency FAO. Wealthy countries are still subsidising their farmers at the expense of developing nations, undermining market access for some of the world's poorest producers, African Agriculture Ministers have said.
"Our cotton producers are constantly targeted by unfair subsidies from the North. The rules and standards of international trade are not favorable to SMEs (small and medium sized enterprises) from Africa," Burkina Faso Agriculture Minister Mahama Zoungrana told delegates at a meeting of the FAO in Rome last year.
Meanwhile Brazil's envoy to the G20 Cozendey on Tuesday argued that preventing a rise in agricultural subsidies is "especially crucial for products that play a role in food security," adding Brazil would seek to diversify its exports.
"We are no longer in the scenario of high commodity prices but there is still a sustained demand for products, including from Brazil. The fall in the demand of certain products will be compensated by others," he added.
Explaining his plea, Cozendey said that subsidies for farmers in developed countries would allow them to be better equipped to deal with this low-price scenario, which means that producers in poorer countries would face more pressure and see their food output drop.
In 2004, Brazil won a challenge against U.S. cotton farmers when the WTO backed its complaint and allowed it to impose $830 million in sanctions on U.S. products. The decade-long dispute ended last week when the United States agreed to make a $300 million one-off payment to the Brazil Cotton Institute.