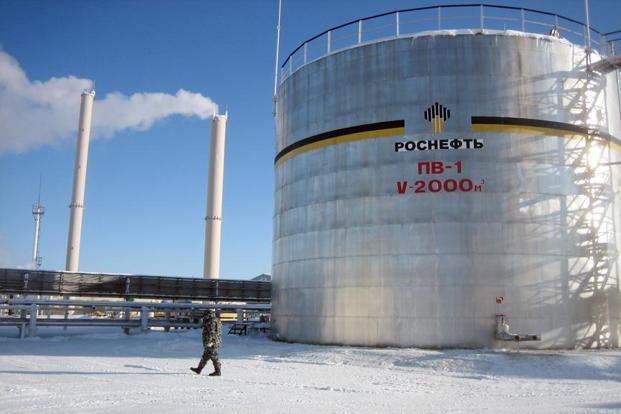 Moscow: State-owned Indian Oil Corp. (IOC) and Oil India Ltd. (OIL) on Thursday signed an agreement with Russian oil firm Rosneft to explore the possibility of picking up a stake in the Taas-Yuryakh Neftegazodobycha oilfield in East Siberia.
The two Indian firms signed a Memorandum of Understanding (MoU) with Rosneft for cooperation in geologic survey, exploration and production of hydrocarbons in select onshore assets in the Russian Federation, IOC said in a statement.
"The MoU document lays the foundation for a long-term partnership between IOC, OIL and Rosneft. As a first step, the parties have agreed to examine the possibility of cooperation in respect of the Taas-Yuryakh Neftegazodobycha LLC asset," it said.
Implementation of the terms of the agreement signed on Thursday will give additional impetus to the development of one of the largest oil assets in East Siberia, it added. The MoU document was signed in the presence of the Prime Minister Narendra Modi, and Russian President Vladimir Putin by IOC chairman B. Ashok, OIL chairman & managing director U.P. Singh and the chairman of the Rosneft management board Igor Sechin.
"The three parties are determined to continue active joint work aimed at implementation of the terms of the MoU," the statement said.
IOC, the nation's biggest refiner, and OIL, India's second largest state explorer, are jointly seeking to acquire prospective oil & gas assets overseas to boost the country's oil & gas equity and energy security.