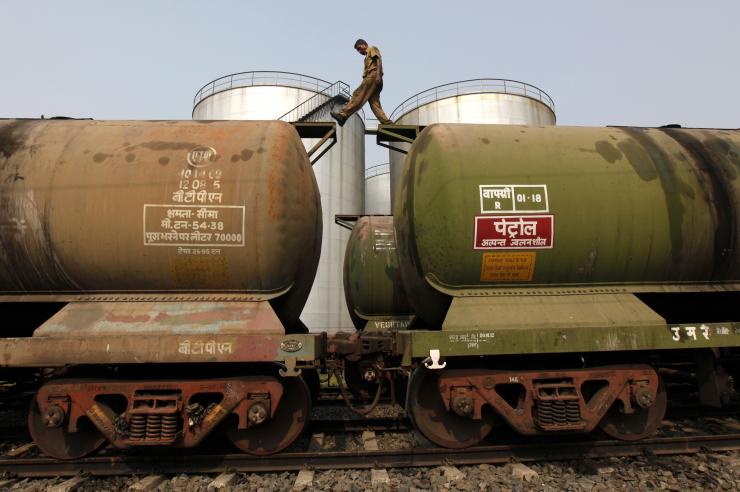 NEW DELHI: India will cut oil imports by 10 per cent in next six years by raising domestic output, conserving fuel and shifting to alternate sources like natural gas, Oil Minister Dharmendra Pradhan said today.
"Prime Minister Narendra Modi has set us a target of reducing oil import dependence by 10 per cent by 2022. We are confident of achieving that in six years," he said at an event here.
Modi had set the target of reducing import dependence in March last year. He had sought the dependence to be cut to 66 per cent from 77 per cent dependence in 2013-14.
Import dependence has, however, risen since then to 78.5 per cent in 2014-15 when India imported 189.4 million tonnes of crude oil for USD 112.7 billion. In February this had risen to 83.1 per cent.
Pradhan, however, exuded confidence of meeting the target by 2022 by raising domestic output and conserving fuel. Also, half of the 10 per cent import dependence cut can be achieved by increasing use of environment friendly gas, he said.
He said the government has already taken a number of policy initiatives in the sector that would unlock a large quantity of hydrocarbons.
With the economy expanding rapidly, India's energy consumption is increasing and without energy security, there can be no development, he said.
He said the government is working with public sector oil companies to set up a startup fund for oil and gas industry which would further boost the innovative ideas in the sector.
Pradhan said the country was committed to reduce the carbon footprint by 30-35 per cent by year 2030. In this regard, the government is promoting the use of clean fuel like natural gas.
Stating that the sector has to be developed through participation by all these stakeholders, he asked sector regulator PNGRB to play a lead role in the expansion of gas network in the country.
The government, he said, is committed to the balanced growth and for this purpose new pipelines are being laid in the eastern India which will boost the availability of gas in the underdeveloped parts of the country.