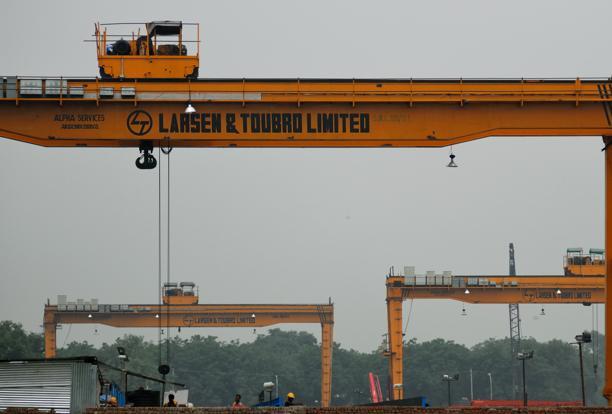 NEW DELHI: Indian manufacturers supplying parts to nuclear reactors say they are preparing for a jump in orders and revenues as New Delhi pushes ahead with a plan to build new plants across the country over the next few years.
Larsen & Toubro, Walchandnagar Industries, state-run Bharat Heavy Electricals and Godrej Group are among those who make parts for nuclear plants. They have suffered from years of stop-start orders, as India's nuclear programme stalled.
But there are now signs India's $150 billion dollar nuclear power programme is finally getting off the ground: the government expects to seal a contract with Westinghouse Electric Co LLC to build six nuclear reactors in the first half of next year, a senior government official told Reuters.
"We are very hopeful that before the end of the financial year, that the enquiries will start to come in," G.K. Pillai, chief executive officer of Walchandnagar said.
Like many smaller firms, Walchandnagar, which makes parts for reactors, is expected to feel the boost more than larger, more diversified rivals. It is already in talks with American, Russian and French nuclear power firms, Pillai said.
He aims to get 25 percent of its revenues from nuclear energy within three years, up from 15-18 percent today – if construction on new plants starts next year.
Godrej Group, which supplies mechanical equipment for nuclear fuel handling and positioning systems, is already expanding the manufacturing capacity of its nuclear business to target new tenders, billionaire chairman Adi Godrej said. He did not disclose the size of its investments.
"There were some issues but things are starting to change. There will be a huge opportunity," he told Reuters.
Uncertainty around India's rules covering liability faced by suppliers and builders in the event of an accident have cooled interest in nuclear, particularly for foreign players.
Prime Minister Narendra Modi's government, however, has made nuclear energy a priority and says it is tackling that hitch with an insurance pool. The final hurdle, ratification of the International Atomic Energy Agency's Convention on Supplementary Compensation for Nuclear Damage (CSC), is expected within weeks.
Analysts say they do see a boon – if one or two years away at least – with big players eventually seeing nuclear make up a larger portion of orders. But some also caution past efforts to build a nuclear business in India have struggled.
Industrial conglomerate Larsen, which has agreed to work with Westingouse on supplying parts, has a forging facility in the western state of Gujarat designed for nuclear plants. However, the facility has turned to other industries as nuclear orders dried up.
The company was not immediately available for comment.