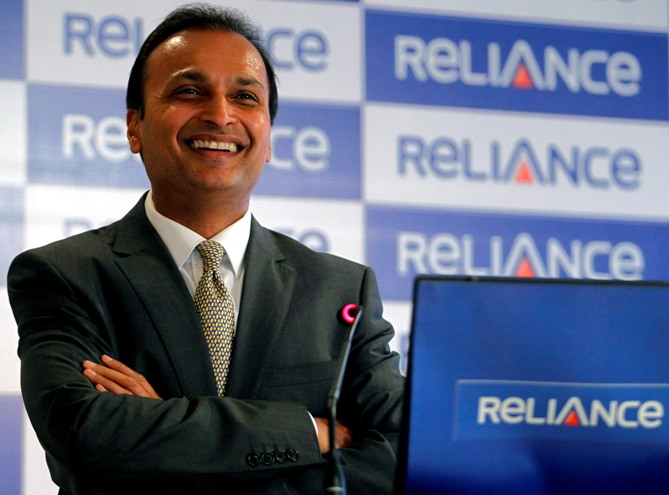 MUMBAI: Anil Ambani-led Reliance Group is set to sign an agreement with Russian United Shipbuilding Company at Moscow on Thursday for manufacturing Rs 30,000 crore worth of four frigates for the Indian Navy, people close to the development told Economic Times.
These four 'Talwar class' frontline warships will be built at Reliance Group's recently acquired Pipavav shipyard in Gujarat.
The deal, which coincides with Prime Minister Narendra Modi's visit to Russia, involves building of warships in India and an arrangement for refitting and modernising all Indian Navy surface ships of Russian origin at Pipavav shipyard.
The total potential of the deal is Rs 60,000 crore over the next ten years, a person in the know said.
India currently has 35 Russian and Soviet-made surface ships deployed by the navy.
Reliance Group's Reliance Infrastructure recently concluded an open offer for Pipavav Defence & Offshore Engineering Co, which took the company's shareholding in the latter to 35 per cent.
Reliance Infrastructure said recently that it plans to make its recent acquisition Pipavav Defence & Offshore exit corporate debt restructuring. Reliance Infrastructure acquired 18 per cent in the company from the promoters for Rs 819 crore, making its foray into the defence sector.
The company will be renamed Reliance Defence and Engineering in January 2016.