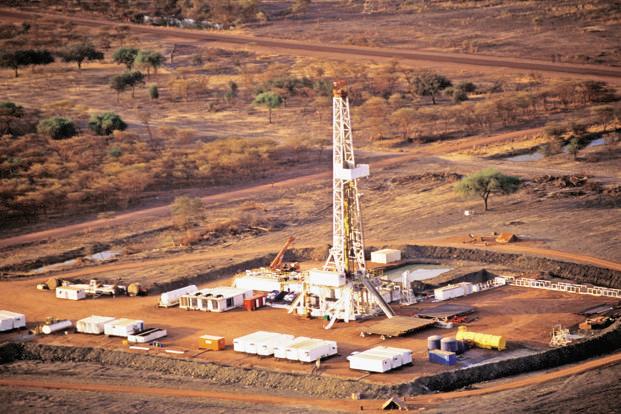 New Delhi: India has invited ministers and chiefs of state-owned oil and gas companies from Africa in January to explore new opportunities in hydrocarbon exploration and production, export of oilfield services and construction of fertilizer plants.
The focus countries include Sudan, Mozambique, Tanzania, Libya, Ghana, Egypt and Algeria.
The continent, which accounts for 14.5% of all the proven accessible oil reserves and 13.2% of the accessible gas reserves, has limited capacity in industries such as power, fertilizer and petrochemicals, where India has an advantage.
Leveraging the attractive valuation of many hydrocarbon assets in the wake of a glut in oil and gas in world markets, India wants its state-owned companies to acquire more assets in resource-rich Africa as well as set up downstream industries.
Setting up urea factories could offer a cheaper replacement for India's imports. Domestic firms such as Rashtriya Chemicals and Fertilisers, Gail (India) Ltd and Coal India Ltd are likely to be stakeholders in a $1 billion fertilizer project proposed in Ghana.
India is facing a shortage of natural gas, the feedstock that accounts for four-fifths of the production cost of urea.
At the two-day India-Africa Hydrocarbon summit in the capital, starting 21 January, hydrocarbon explorers Oil and Natural Gas Corp. Ltd (ONGC) and Oil India Ltd, gas transporter Gail and refiners Indian Oil Corp., Bharat Petroleum Corp. Ltd and Hindustan Petroleum Corp. Ltd would seek stakes in oil and gas fields, opportunities for setting up petrochemical complexes and contracts for selling engineering, procurement and construction services from African customers, according to a person privy to the development.
"The potential for future collaboration remains very high. With several mature oil fields across Africa facing decline in production volumes, India's enhanced oil recovery techniq-ues and expertise can be mutually beneficial. India, with the fourth largest oil-refining capacity in the world, is an ideal partner for Africa's needs," the person said, requesting anonymity.
Indian firms already have a significant footprint in Africa's energy resources. ONGC, BPCL and Oil India have a 30% stake in Mozambique's Rovuma Area 1 with recoverable resources of 75 trillion cubic feet of gas. In oil-rich South Sudan, exploration is being led by the Greater Nile Petroleum Operating Co., in which ONGC has a 25% stake.
State-run Engineers India Ltd is advising Dangote Group of Nigeria for setting up a 20 million tonne oil refinery, the largest consulting contract for an oil refinery in that country. Indian companies are also into setting up gas compression stations and LNG terminals in Africa.
"With the prevailing moderate oil price in world markets, valuation of oil and gas assets seem to be realistic to evaluate strategic investments and deals. It fits into the long-term strategy for ensuring the nation's energy security," said Sambitosh Mohapatra, partner, energy utilities and mining, PwC India. "India as a nation and oil companies backed by the government have good equity and are sought-after investors in resource-rich continents including Africa."